2017 Biennial Educational Congress Sponsors
Meet the world-class sponsors of the 2017 Educational Congress, hosted by the Alliance for Massage Therapy Education. These companies provide valuable support to the Congress through their connections with our members. They participate in discussions and share knowledge and perspective as part of our community.
Congress Sponsorships provide your company or association with the opportunity to interact with educators and decisions from around the country with a targeted marketing message and business development efforts.
Want to be a part of the conference? There's still time to get involved!
Download the Sponsor & Exhibitor Forms here:

Media Sponsors
These Media Sponsors provide important support to the Alliance by providing print and electronic advertising space. To learn more about being a Media Sponsor visit https://www.afmte.org/about-corporate-sponsorship/
Massage Today is the leading news source covering the massage therapy profession and is read by more massage therapists than any other publication. Massage Today appreciates the AFMTE's mission of serving as an independent voice, advocate and resource for the entire education sector of the profession. Massage Today will continue to report on the AFMTE's findings and actions as the massage therapy profession continues to evolve — with the educational sector leading the way. Make sure to visit Massage Today's website and to follow Massage Today on Facebook for all the latest massage therapy news.
MASSAGE Magazine has been exploring touch therapies for over 25 years, developing a unique insight for the specific challenges and concerns massage therapists face on a daily basis. MASSAGE Magazine's intimate knowledge of the industry, combined with years of active engagement with massage therapists have allowed us to develop a massage liability insurance program catered to the unique needs of touch therapists.
Massage Magazine Insurance Plus (MMIP) is a national insurance provider offering licensed massage therapists comprehensive liability insurance and practice support. To find out more visit: http://www.massagemagins.com
Platinum Sponsor


Universal Companies is the leading single-source supplier to over 25,000 clients in the spa industry, providing thousands of products to help professionals manage and grow their businesses. Universal Companies' mission has always been to deliver innovative spa solutions to maximize our customers' success. With 29 years of proven success, we can help you build your business and grow revenue.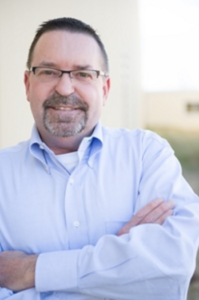 "I had the privilege of representing Universal Companies as an exhibitor at the 2015 Educational Congress in Minneapolis. It was an incredible opportunity to observe the joint efforts of educational organizations in the massage and wellness communities to ensure the future of massage education. Just witnessing all of the educational groups represented on one panel was an awesome experience. And this informative congress balanced meetings, classes, and adequate time with the vendors to benefit everyone in attendance.
Registering for the next Educational Congress was a no-brainer. From the minute I left last year's show, I knew that we would want to attend and be a sponsor in 2017. The congress is working toward goals common to both the Alliance and my company. It's a natural choice for us to show support and strength by standing with the massage education community."  
—Terry Russell – Director of Sales, Schools, Distributors, and Franchises, Universal Companies
Opening Reception Sponsor
| | |
| --- | --- |
| | Massage Envy is the pioneer and national leader of affordable massage and spa services. After over a million facials, 50 million massages and nearly a decade as the industry leader, Massage Envy holds true to its mission: To provide a pathway to wellness through professional, convenient and affordable massage therapy and spa services. |
Silver Sponsor
| | |
| --- | --- |
| | The Federation of State Massage Therapy Boards (FSMTB) is an autonomous, not-for-profit organization comprised of state regulatory boards and agencies that regulate the massage therapy profession. The FSMTB works to enhance FSMTB programs, maintain and improve the quality of the Massage and Bodywork Licensing Examination (MBLEx), and provide support to Members in fulfilling their responsibility of protecting the public. Visit the FSMTB website for more information. |
Continental Breakfast (Sapphire) Sponsor
| | |
| --- | --- |
| | Elements Massage™ was founded by a massage therapist, Michele Merhib Maruniak, and was built by talented massage therapists providing personalized therapeutic massages to every client, every session. With a foundation of massage therapy, Elements Massage™ has always set itself apart by delivering a massage that is customized for the individual and above all, therapeutic. |
Clipboard Sponsor
| | |
| --- | --- |
| | Massage Heights elevates the lives of the people we touch by caring for the mind, body and spirit through their relationships with guests, team members and franchise partners. It is Massaage Heights' vision to build a family dedicated to the well-being of the people we serve by investing love and positive energy into everything they do. They are authentic in their commitment to be the massage brand of choice. For more information, visit Massage Heights' website. |
Lanyard Sponsor
| | |
| --- | --- |
| | Books of Discovery is the publisher of the acclaimed Trail Guide to the Body. Our company specializes in user-friendly, reasonably-priced musculoskeletal and palpation educational tools for the bodywork fields. More than 1,700 bodywork schools have chosen Trail Guide to the Body products for their students. It is sold in 38 countries. Be sure to visit: http://www.booksofdiscovery.com |
Coffee Break Sponsor
| | |
| --- | --- |
| | Massage Warehouse's mission is to directly help as many Massage Therapists as possible. By doing so, Massage Warehouse can indirectly help many people who are stressed, tight and in pain not only find relief, but recognize the measurable improvements a skilled Massage Therapist can provide. |
| | |
Angel Sponsors
| | |
| --- | --- |
| | Financial Aid Services was first established in 1980 as a family run business by its founder and president, Al Gillis, in order to bridge the gap between career schools, colleges, universities and the U.S. Department of Education. oday FAS is recognized as one of the largest and oldest Financial Aid Services in the country with clients coast to coast including Puerto Rico. Some of FAS' original clients are still with the FAS since its inception over 35 years ago. FAS supplies institutions with the latest technology in financial aid servicing, consulting and school management software in order to help institutions strengthen themselves financially, managerially and competitively. |
---
| | |
| --- | --- |
| | The National Accrediting Commission of Career Arts and Sciences (NACCAS) is an autonomous, independent accrediting commission constituted as a nonprofit Delaware corporation, with its main office located in Alexandria, Virginia. NACCAS is recognized by the U.S. Department of Education as a national agency for the institutional accreditation of post-secondary schools and departments of cosmetology arts and sciences, including specialized schools. It presently accredits approximately 1,300 institutions that serve over 120,000 students. These schools offer over thirty(30) courses and programs of study that fall under NACCAS' scope of accreditation. |
---
| | |
| --- | --- |
| | Wolters Kluwer is a global company that provides information, software, and services. The customers of Wolters Kluwer are legal, business, tax, accounting, finance, audit, risk, compliance, and healthcare professionals. |
Speaker Sponsors
| | |
| --- | --- |
| | Accrediting Bureau of Health Education Schools (ABHES) aims to enhance the quality of education and training and promote institutional and programmatic accountability through systematic and consistent program evaluation. The key to ABHES' mission is to assure the quality of the programs it accredits, and assist in the improvement of the programs. |
The AFMTE, Biofreeze & Bon Vital' Educators of the Year Award Co-Sponsors
| | |
| --- | --- |
| | The Alliance for Massage Therapy Education recently published the first version of our Core Competencies for Massage Therapy Teachers. We are excited to announce the Educators of the Year Award (1 for a teacher in a school setting and 1 for a continuing education provider). This award honors excellence in massage education and serves to foster a culture that supports raising the standards of excellence in massage education. The recipients were chosen based on their experience, teacher training taken, and how well they met the core competency standards. We are thrilled that Biofreeze and Bon Vital' have sponsored this amazing award. |
| | To find out more visit: https://www.afmte.org/ |
| | Pain Relieving products have been sold internationally for over 10 years. and Biofreeze can be found in more than 50 countries and in 26 different languages. Biofreeze is the original Cold Therapy product available in gel, roll-on and spray providing temporary pain relief for millions worldwide from everyday muscle and joint pain caused by arthritis and today's active lifestyles. |
| | Bon Vital' Inc. is a leading designer, manufacturer, and marketer of a variety of healthcare products for the wellness industries, dedicated to bringing healthcare professionals superior quality and all natural & organic products. To find out more about our school program or product information visit: http://www.bonvital.com |
Video Livestream Sponsor
| | |
| --- | --- |
| | American Organization for Bodywork Therapies of Asia (AOBTA) aims to support Eastern philosophical approaches to health and well-being by promoting Asian Bodywork Therapy. AOBTA works to provide its members with education and networking opportunities and to support their personal and professional development and success. |
Tote Bag Inserts
| | |
| --- | --- |
| | American Organization for Bodywork Therapies of Asia (AOBTA) aims to support Eastern philosophical approaches to health and well-being by promoting Asian Bodywork Therapy. AOBTA works to provide its members with education and networking opportunities and to support their personal and professional development and success. |
| | Upledger Institute International (UII) is a healthcare resource center recognized worldwide for its comprehensive education programs, advanced treatment options and for its unique outreach initiatives. Over 125,000 therapists in 110 countries have benefited from the training they've achieved. |
| | Lotus Education Institute, located in Carbondale, Colorado, provides state-of-the art high quality hands on and online education for becoming a massage therapist and for anyone who wants to improve their teaching skills as a vocational instructor. |
Tote Bag Schwag
Raffle Prizes
Thank you to the donors of the following raffle prizes, which will be raffled during the event! We currently have over $5,000 in raffle prizes!
Bonnie Prudden Myotherapy (total $1,200+)

BONNIE PRUDDEN MYOTHERAPY NCBTMB  APPROVED TRAINING WORKSHOPS:

Introduction to Bonnie Prudden Myotherapy  (15 HOURS) and T-shirt ($300.10)

Level I  Quick Fix Bonnie Prudden Myotherapy (28 HOURS)  and T-shirt  ($700.15)

BONNIE PRUDDEN MYOTHERAPY BOOKS and T-SHIRT ($71.85)

Pain Erasure the Bonnie Prudden Way; Myotherapy: Bonnie Prudden's Complete Guide to Pain free Living; Bonnie Prudden's After Fifty Fitness Guide

BONNIE PRUDDEN FITNESS BOOKS and T-SHIRT  ($53.95)

Exer-Sex; Your Baby Can Swim; How to Keep Your Child Fit From Birth to Six;How to Keep Your Family Fit and Healthy

BONNIE PRUDDEN SELF-HELP TOOLS and T-SHIRT  ($81.95)

Bonnie Prudden Shepherd's Crook; Bonnie Prudden set of 3 Bodos