Leadership Development Committee (LDC)

The LDC is comprised of 5 members elected by the membership.  Works to cultivate and recruit committee members and serves as the nomination committee by recruiting, interviewing, and recommending a slate of candidates to serve as Board Members.
Board Liaison:  Christa Fratantoro
---
Debra Curties, Chair

I find the task of helping match talented people to the Alliance's evolving Board and committee needs challenging and fun. Of necessity the LDC's job includes helping identify and evaluate those organizational needs before addressing them, which is a keen interest of mine. It also involves interacting with inspirationally hardworking, dedicated Board members and committee chairs. As a school owner and instructor, I feel a great satisfaction in being a part of the growth of massage therapy education through this important association. The LDC has developed our relationship and work style over many hours of dialogue and group decision-making. We enjoy working together, are very productive, and it is a pleasure to serve as the committee's chair.                                
Email:
LDC@afmte.org 
---
Tim Herbert, Committee Member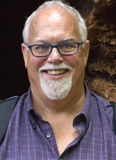 As a volunteer who believes strongly in the Alliance's mission, making a positive contribution to the organization is highly rewarding. When the work is done, in collaboration with some of the finest people on the planet, led by a fantastic committee chair (Debra Curties), well, the work is actually delightful. Our task is to staff committees and the Board of Directors, inviting people to bring their talents and passion to the Alliance. I've been able to share from my experience (a quarter century as part of the massage therapy vendor community, and 10 years service on the Massage Therapy Foundation Board of Trustees) to help the Alliance become stronger and more effective.
Email:
LDC@afmte.org 
---
David Lauterstien, Committee Member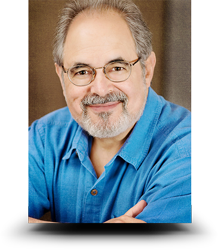 After many types of involvement in the "politics" of massage since 1981, in recent years I have been more focused on writing, teaching, and my school. However, new developments in the field and big decisions that are being made related to recommended curriculum, the Model Practice Act, scope of practice, etc. have re-motivated me to become more involved. I have been excited to see the truly helpful and important role played by the Alliance among other organizations. I am honored and enthusiastically interested in helping our profession move in balanced and healthy directions in the future.  Email: LDC@afmte.org 
---
Joe Lubow, Committee Member

It has been an honor to serve on the LDC from its creation as the Nominating Committee at the Alliance's first conference in Park City. As our mandate has expanded, we have made major strides in helping to build an organization. Processes have been put in place, committees have been staffed, and slates of carefully-chosen Board members have been acclaimed by the membership. I feel my years of experience in the classroom, as a school director, bodyworker and committee member/chair in other organizations give me the skills to contribute to the LDC, and through it to the massage education profession. The LDC is an exceptional collaborative group and I look forward to creating a sustainable organization that will serve as the voice, advocate, and resource for massage educators for the long term.
Email:
LDC@afmte.org 
---
Tracy Walton, Committee Member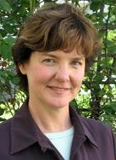 I have found it a great honor to serve on the Leadership Development Committee, and be directly involved in staffing committees and the Board of Directors. Over the past few years, increased volunteer involvement in the Alliance has made the organization stronger and more vibrant, capable of moving massage education forward. I have been a massage therapist for 25 years, and worked as a massage school science teacher and administrator for about half of that time. Currently I provide continuing education instruction. This allows me the good fortune of knowing many fine massage therapy educators, and I can appreciate firsthand the educational backgrounds of thousands of massage therapists. My involvement in the LDC has been rewarding. The committee a is collaborative, clear-thinking group, helping to create a sustainable organization that will see us into the future.                           
Email:
LDC@afmte.org 
---
How Do I Become an Active Part of the Alliance?
We all have busy schedules and not everyone can make the time, has the necessary background or the desire to serve on a board. However, there are others who wish to participate and have a more active role in helping to re-shape Massage Therapy Education. Here is your opportunity to let your voice be heard and be an active part in re-shaping Massage Therapy Education. United, we can all make a difference. United, we have a strong voice and united, is how we will re-shape Massage Therapy Education together!
Who Can Serve?
According to the Alliance Bylaws, members and chairs of the LDC committees are elected by members. Currently, any member is welcome to serve on the LDC Committee.  Below is an application if you would like to be considered for the team.
Instructions:   save this form to your computer before filling in all fields. After saving the form to your computer, you can save changes by clicking "Save As." Be sure to rename the file with your full name in the title of the document.
AFMTE Petition For LDC Seat Fillable
Adobe Acrobat Reader is required to view PDF files. This is a free program available from the Adobe web site. Follow the download directions on the Adobe web site to get your copy of Adobe Acrobat Reader.