The Alliance for Massage Therapy Education is an independent organization that has been established by educators, for educators. Recognizing the diverse nature of our field, membership in the Alliance is open to all who work in the many disciplines across the spectrum of massage, bodywork and somatic therapies.
Membership Categories
Schools - for institutions offering entry-level training programs in massage, bodywork and somatic therapies
Teachers – for instructors in those institutions
Continuing Education Providers - for those individuals, businesses or institutions whose primary activity is offering post-graduate training
Allied Members – for companies that provide products and services to the education sector, as well as other stakeholder organizations in the massage therapy field that wish to support the work of the Alliance
Supporting Members – are individuals who are interested in supporting the mission of the Alliance, but who may not be connected directly with an Alliance member school or with continuing education
Dues Structure
At the beginning of 2011, we streamlined the dues structure, and now offer two different membership options for Schools, Teachers and Continuing Education Providers:

The ASSOCIATE Level provides affiliation with the Alliance at a modest price and includes discounts on the Annual Conference, along with ongoing news about massage therapy education and updates on the Alliance's projects. Dues are just $100/year for School Members, and $50/year for CE Providers and Teachers.
The GOLD Level includes all privileges of Alliance membership, plus the full range of services, benefits and discount programs.

Dues are $500/year for School Members, $150/year for CE Providers, and $100/year for Teachers.
Dues for Allied Members are $1000/year. In addition, companies and other stakeholder organizations can become a sponsor or exhibitor for the Alliance's Annual Conference. These opportunities are fully described in our 2012 Sponsorship Prospectus.
Dues for Supporting Members are $50/year.
What's the best time of year to join the Alliance? ANY TIME!
Your membership year begins on the date you first join the organization, so there's no pro-rating of dues or waiting until the next calendar year comes around. Your annual renewal is due on the anniversary of your original membership. It's pretty simple.
Membership Benefits and Privileges
Members in the Associate, Allied and Supporting categories are welcome to participate in work on most of the Alliance's Committees. Gold-Level Members may: participate in all committees, serve as committee chairs, vote in elections, and serve on the Board of Directors and Nominating Committee.

Click the links below for complete information on the benefits of Alliance membership in each category. When you're ready to sign up, just click JOIN! You'll be taken to the Alliance's secure web system for membership enrollment and conference registration in the Online Store.
School | CE Provider | Teacher | Allied | JOIN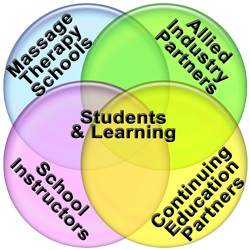 The Alliance wishes to acknowledge the generous support of those pioneering institutions and individuals who stepped forward in 2009 to help launch this organization. Click here to view the Founding Members of the Alliance.