The Alliance held its second Annual Conference in beautiful and historic city of Charleston, South Carolina on August 18-20. It was an enthusiastic and collaborative event attended by 125 participants from all facets of the massage education sector, including school directors, teachers, continuing education providers, and leaders of stakeholder organizations. This represented a 50% increase in attendance from the Alliance's inaugural meeting held in 2010.
With a theme of Bringing Teaching to the Next Level, the conference brought a specific focus to the need for establishing standards for teacher training in the massage therapy field.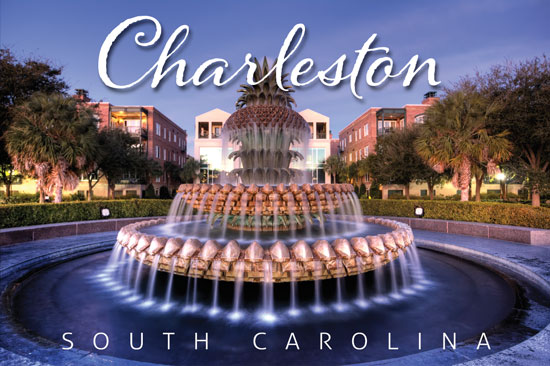 The opening keynote presentation by Tracy Ortelli explored the challenges involved in "Creating a Culture of Teaching Excellence" and the many benefits it can bring. As a renowned educator and organizational leader from the nursing profession, she brought an important perspective from her discipline – which was in dialogue for more than 100 years before deciding in 2005 to adopt competency standards for faculty who teach in nursing programs. Ortelli suggested to those present at the Alliance meeting that it was up to the massage education community to take this crucial step on its own behalf. She also pointed out (with some comic irony), "You certainly don't have to wait as long as we did!"
Building on this theme, the Alliance's Professional Standards Committee presented an overview of the National Teacher Education Standards Project. Closely tied to our mission, this is a long-term effort intended to strengthen and improve the quality of massage therapy education. The project's initial phase – development of the Core Competencies for Massage Therapy Teachers – was a focal point of the conference. As this document is the first of its kind in the massage therapy field, it outlines the foundational knowledge, skills and attitudes (KSAs) needed for teachers to produce successful and consistent outcomes with adult learners in a variety of educational settings.
Conference attendees had the opportunity to provide direct input on the first draft of the Core Competencies in a half-day discussion forum. School directors, teachers and CE providers met in three concurrent sessions to share their perspectives and concerns about the standards, which were reported back to the full assembly. This high-level feedback will be used by the Alliance in the next stage of revisions before a second draft of the document is put out for public comment later this year.
The conference also included a forum to gather input on a forthcoming project that will create a new national approval process for continuing education courses and providers. As announced earlier this year, the Alliance will be partnering with the Federation of State Massage Therapy Boards (FSMTB) to develop these standards. In support of this effort, FSMTB Executive Director Debra Persinger facilitated a session in Charleston that invited CE providers (and other interested people) to share their experiences with existing approval processes in the field, and to provide ideas about what they would like to see in a new national process.
Along with the focus on standards, there was a wealth of other presentations that gave conference participants specific information and tools to use in their professional roles. Dr. Ben Benjamin led a keynote session on the SAVI – the System for Analyzing Verbal Interaction, a leading-edge communications approach. Jan Schwartz inspired the group to reach beyond the borders of the massage therapy field in her keynote on The Role of Massage Education in Complementary Health Care. In addition, the breakout workshops included:
Strategies to Improve Learning Environments with Anne Williams
What Educators Need to Know about Government Relations with Sally Hacking & Pete Whitridge
Understanding the New USDE Program Integrity Rules with Dr. Tony Mirando & Demara Stamler
Instructional Design for Inspired Learning with Cherie Sohnen-Moe & Iris Burman
Creative Marketing Ideas and Powerful Lead Follow-up Strategies for Your School with Lex Filipowski
Developing Competency-based Assessments to Evaluate Student Performance
with Jan Schwartz
Ethical Issues in Massage Education with Nancy Dail
Here are links to full videos of two of our keynote presentations. These are courtesy of Ryan Hoyme, (aka The Massage Nerd), and are posted to YouTube:
Tracy Ortelli, PhD(c), MS, RN, CNE
Creating a Culture of Teaching Excellence
Ben Benjamin, PhD
The Dynamics of Effective Communication:
Introducing the System for Analyzing Verbal Interaction
In addition, Ryan's website includes a number of interviews with educators from the Conference, which are being cataloged as part of our Massage History Project. On the Massage Nerd site, do a search for "AFMTE" to bring up a list of these videos which highlight educators speaking about those teachers and mentors who were fundamental in shaping who they are today.
*    *    *
All in all, this was truly a gathering that was greater than the sum of its parts. To expand on those sentiments, here are some of the reflections shared by conference attendees:
Gloria Coppola, a teacher of traditional Hawaiian massage observed: "It was truly the most cohesive and collaborative event of colleagues in my 25-year massage career! Thank you all so much for this event and for this organization. The future of massage education is in the hands of many well-respected and talented individuals. I am honored to be a part of this process and group."
Noted teacher and author Laura Allen commented in her recent blog: "It was an excellent gathering from start to finish. Whether you are a school owner, program director, CE provider, or industry support partner, the Alliance is going to accomplish great things for the advancement of massage therapy education. This is an opportunity to have a voice and a partnership in many resources to support that goal, and I encourage my colleagues not to pass it by."
Maria Schick teaches massage therapy at a career college, and had this to say about the meeting: "Thank you for an intense, educational and enjoyable three days. I am in awe of the "sweat equity" already invested in the Alliance and can only hope that I will have something worthwhile to add through my membership."
Massage school owner and respected author Sandy Fritz shared: "I was pleased to be a part of this conference. It is gatherings like this with free exchange of information among peers that encourage me. There has been a lot of work done behind the scenes and that really came through at the meeting."
Finally, therapist and CE provider Kathleen Gramzay gave this insightful perspective: "I anticipated that this would be a quality conference, but it far exceeded that expectation. This gathering was a unique combination of high-level professionalism, passion and vision for the future of massage therapy in term of Real World Relevancy. For me, it was humbling and inspiring to participate in this goal with so many mentors, teachers and authors I have long admired and from whom I continue to learn. It was also very satisfying to bring home new skills that I know will improve me as an educator today. I am encouraged that the Alliance – in its leadership and members – has the integrity, heart and fortitude to lead the way. I am honored and grateful to be in such outstanding company."
As the Alliance approaches the second anniversary of its launch, this successful conference is a powerful affirmation that the organization has built a solid foundation. With the active support and participation of the massage education community, the Alliance will be able to carry out its mission for the benefit of all those who teach across the diverse spectrum of massage, bodywork and somatic therapies, and all who benefit downstream from that teaching.