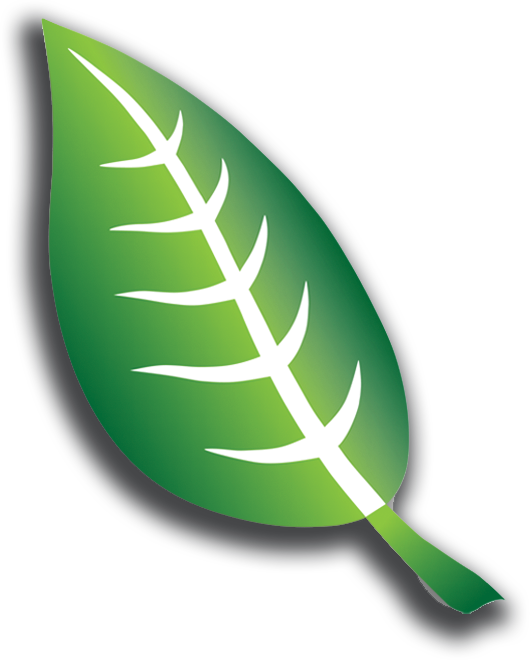 Alliance for Massage Therapy Education 
From the AFMTE Leadership Development Committee: 
2017 Election Process and Slate Presentation 
As the Leadership Development Committee (LDC), we are pleased to serve the Alliance and have enjoyed another good year of working together. Our committee's mandate includes assembling a slate of candidates to fill Board of Directors vacancies, conducting the annual election, populating committees with talented, qualified members, and supporting the Alliance's leadership in any way that our experience can be of help.
Each January, the slate development process starts when the President confirms which incumbents are interested in running for re-election and which are not. The LDC then sends a notification email to the Alliance membership to invite interested individuals to come forward as candidates. We simultaneously conduct needs assessment interviews with the sitting Board members so that we can be clear about priorities and best choices to complement the current group. We interview all applicants before deciding on the slate we want to recommend for election.
LDC's Recommended Slate of Board Candidates
This year the Board of Directors is saying farewell to Christa Fratantoro, Eric Polgar, and Ariel Hubbard. Christa and Eric have been serving on the Executive Committee, and Ariel has put a great deal of energy into the Alliance's marketing and social media. The LDC will especially miss Christa, who has been our Board Liaison for several years.
The Board has recently accepted Karen Hobson's resignation, and the LDC was asked to quickly fill this vacancy. Sandy Grover Mason, a Board seat applicant with a long history of participation on Alliance committees, happily was well qualified and able to step forward right away. Cherie has appointed Sandy to finish Karen's term and the LDC is recommending that her appointment be ratified during this year's election.
Penny Shumaker Jeffrey, Ph.D., who has been leading the certification process development project, has decided to apply for another two-year term. The LDC was delighted to place her on this year's slate.
The LDC's 2017 slate of BOD candidates includes:
Penny Shumaker Jeffrey
Sandy Grover Mason
Lisa Helbig
Jodi Scholes
Terrie Yardley-Nohr
LDC Candidates
Our committee has three openings. Two incumbents whose terms are expiring, Tim Herbert and David Lauterstein, are willing to return. We are really sad to be losing Tracy Walton, who has been both stalwart and inspiring. In her place, we are putting forward Su Bibik, whose status as an original Board member and long-term volunteer for the organization will make her a tremendous addition to our group. We hope you will support the election of these three candidates to our team.
This year's election will be conducted during the Friday morning business meeting at the Educational Congress in Tucson – we hope to see you there!
Best wishes for an enjoyable summer,
Debra Curties (ch), Joe Lubow, Tim Herbert, Tracy Walton, David Lauterstein, Christa Fratantoro (Board Liaison)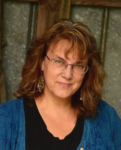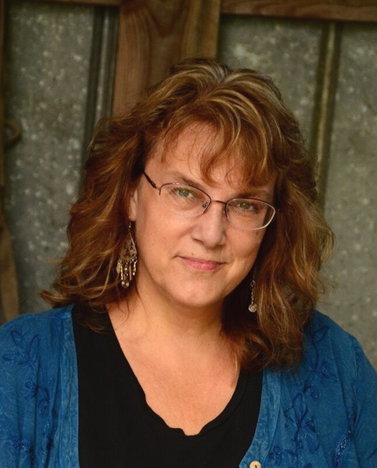 Sandy  Mason– representing Faculty
LDC Statement:  Sandy Mason has been serving with distinction as an Alliance committee member for several years. Her involvement with core programmatic priorities such as teacher education standards development and the certification committee makes Sandy a natural choice to move into a leadership role as a Board member. She also has extensive experience as a massage therapy educator, continuing education provider, author/presenter, and NCBTMB subject matter expert. With a collegial and cooperative leadership style, Sandy's energy and enthusiasm bring out these same qualities in others. Given her qualifications and Alliance experience, the LDC has recommended that Sandy move directly into the Board seat that came open with Karen Hobson's resignation, and the President has appointed her to fill that vacancy. We are asking the membership to ratify that decision.
Statement from Sandy:
As a founding member of AFMTE, I jumped right into our organization because I saw its potential to strengthen and improve massage therapy through elevating education. I have had an integral role in developing teacher standards, first on the NTTCDC, and currently in the CPC. This work is a passion of mine. I come to the Board as a seasoned educator with experience in entry-level and Associate Degree massage education in both proprietary schools and community college, and as an Approved CE Provider. My strengths are in communication, diplomacy, and teamwork, and I hope to use these as an advocate for the Alliance with other national organizations, as well as to strengthen the discourse in the AFMTE among the membership body and with its leaders. I hope as educators we are all set to continue learning together as we set standards for our schools and teachers, and to promote unity in the profession.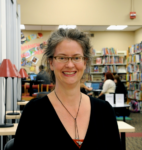 Penny Shumaker Jeffrey
 Two years ago Penny hit the ground running as a member of the Alliance Board of Directors. Although she was new to the massage therapy profession, the impact of Penny's PhD in education and experience with nonprofit boards was immediately apparent in the way she began steering the certification process project. Her leadership has brought us to the point where the launch of teacher certification is not far off. The LDC strongly recommends re-electing Penny to continue this vital work as it enters the implementation phase. Penny has shown herself to be results-oriented and a consummate professional. The Alliance is a very appreciative recipient of her expertise.
Statement from Penny:
Serving the Alliance as a Board Member for the past two years has been a very rewarding experience for me. Having the opportunity to collaborate with other massage and bodywork professionals at this level has given me a greater understanding and drive for the Alliance's crucial position as the voice for quality massage therapy and bodywork education. I have been honored to continue the work of the NTTCDC by leading the Certification Process Committee in creating pathways toward teacher certification. The next year will be monumental in regards to certification for massage and bodywork educators and the Alliance will continue to be the driving force in advocating for this change. It would be a great pleasure and honor to continue to serve the Alliance during this process.
Lisa Helbig
Lisa Helbig has a quarter century of experience running massage therapy schools. As the owner of the Institute of Therapeutic Massage, a six-campus career college that employs 45 faculty, Lisa has worked with educators at every level, title IV funding, regulation, business management, and marketing. Her track record of giving back through volunteer service to the profession is extensive and varied, and includes serving as a COMTA Commissioner and as a committee member with the NCB. The latter involved participating in two job task analysis projects and helping develop entry-level exam content. Lisa is uncommonly grounded in every aspect of massage therapy education. The LDC recommends electing Lisa to the Board so that her energy, passion, and wealth of experience can contribute to furthering the mission of the Alliance.
Statement from Lisa:
I am excited to have the opportunity to serve the massage community as an Alliance Board member. As a school owner, I have spent many years engaged in dealings with teachers, CE providers, students and graduates. I have seen the birth of the NCBTMB, the FSMTB, the MBLEx, COMTA and many state boards for licensure. Each organization serves a purpose and a population; however, I believe the Alliance was born to be a voice for the whole profession, which is a role that had been missing before its formation. In order to make more progress we need to continue to strengthen and improve massage education, which is where it all begins. This is why I want to be a Board member. I love this profession and want to make sure every member of this group is heard and that we can continue to move forward together.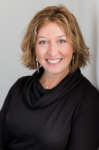 Jodi Scholes
Jodi Scholes understands the often-neglected business side of massage therapy. After running a successful multi-therapist clinic for 14 years and teaching entrepreneurship to massage students at a community college, Jodi turned her attention to business consulting focused on supporting massage schools and massage therapy clinics. At schools, the three centers of attention are implementing effective recruiting strategies, supporting students taking the MBLEx, and systematizing alumni communication. At clinics, overwhelmed owners hire Jodi to create systems that attract new clients and calmly operate the business. It is her communications and marketing expertise that the LDC finds particularly helpful for the Alliance at this time. Jodi also has experience on several boards, and has been lauded as an energetic and effective leader, earning accolades from several organizations including AMTA outstanding member of the year in 2011.
Statement from Jodi:
Martin Luther King Jr. said, "Intelligence plus character – that is the goal of true education." How would it feel to have intelligence and character in every student, instilled by every teacher? In my own massage school experience, my teachers taught me strokes, but they also taught me essential life skills: boundaries, self-worth, and connection to the breath. The Alliance's aim to be a champion for massage education resonates deeply with me. I have a passion to support the development of more instructors who have standardized skills and strong character. Such teachers possess the confidence, the tools and the heart to light a fire in their students – fire that changes lives in the classroom and, potentially, changes lives in treatment rooms. As a massage therapist and business owner for the last 20+ years, I look forward to supporting the Alliance with my time and talents.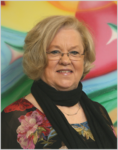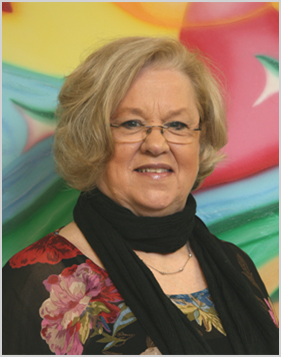 Terrie Yardley-Nohr
Author, columnist, respected AMTA volunteer (acknowledged as an AMTA outstanding national committee chair), Terrie Yardley-Nohr has a longstanding practice of nurturing professional development in our field. She has distinguished herself in massage education—both as a teacher and as an administrator of massage therapy programs for a large national career education corporation. Terrie has a strong commitment to being a resource and support for educators. Her gentle and collaborative manner gets results, such as helping move legislation through her state in near record time. She has also been a valued member of the Alliance's Conference Planning Committee. The LDC recommends electing Terrie to the Board, confident that her experience, leadership, and work ethic will contribute profoundly to the Alliance.
Statement from Terrie:
Being a member and part of the AFMTE for the past several years has been a rewarding experience. I truly appreciate the work and efforts of the Board and committee members and the dedication they have shown to help improve our profession.
With the many changes that are occurring today, the need for a voice from the education point of view is critical. I have personally looked to the Alliance as a resource for information to help my school and staff, and attending the conferences opens so many new doors and possibilities. It would be an honor to serve on the Board of Directors to help assist members and educators to continue to improve the resources and information available to our profession.  

Leadership Development Committee Election
Three LDC members are applying to serve a two-year term: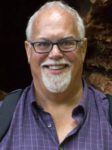 Statement from Tim Herbert:The LDC is a remarkably cohesive and effective committee with an outstanding chair and dedicated members. Most of us have been together for a number of years, so the continuity of vision and shared experience helps us function as a successful unit rather than just a collection of individuals. It is a joy and an honor to work alongside such thoughtful and honest colleagues in service to the Alliance. I would be grateful to have your support to continue this work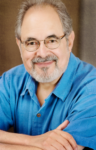 Statement from David Lauterstein::  I would be delighted to continue serving on the Leadership Development Committee. Being the newest member I am just getting "the hang of it!" It is an honor to connect people who wish to serve on Alliance committees and on the Board. The Alliance does and can play an even greater role in supporting schools in both their economic and educational success. I look forward to playing my part in that, as a teacher, school owner, Alliance member and LDC member. I admire the other members of the LDC who really give careful attention to their role in this important organization. I ask for your support to continue my participation on the LDC.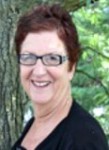 Statement from Su Bibik:  As a Board member in various positions from 2010 to 2016, I had the opportunity to support the Alliance in laying a strong foundation so it could accomplish its mission. Then I took a gap year. I love that phrase since it makes it okay to step back and assess, which I did, where my talents and abilities would be most helpful to the organization. I support the mission of the Alliance as much today as I did as a founding member in 2009. While being a member of the LDC would be different, it is another way to assist with the growth and development of the Alliance to meet the needs and challenges of the profession in the future. I am clear about the role the LDC has already played in strengthening the Alliance and look forward to being part of that in the future. 

Watch Interviews of each of the 2017 Candidates below