This massage therapy conference is created to give you valuable learning experiences with leading massage therapy educators in our field. Review the list of the world class exhibitors participating in this year's event.
Would you like to be an exhibitor? Download the Sponsor Prospectus now: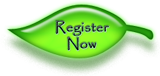 ---

AMTA has long been the leading choice among massage therapists looking to establish themselves within the profession. Here, your practice comes first. Explore our key member benefits below and let AMTA be your roadmap to success. Visit: http://www.amtamassage.org

The Mind Cannot Forget What the Hands have Learned™
We believe in the power of hands-on learning. Students who sculpt body systems develop an indelible understanding of anatomy, biomechanics, and the structures we share. ANATOMY IN CLAY® Learning System provides human and animal learning systems that build confidence and mastery of form and function. To find out more visit: http://anatomyinclay.com/

BIOTONE, headquartered in San Diego, Calif., is the leading manufacturer of quality professional massage oils, cremes, lotions and gels as well as spa body, face and foot treatment products. Founded in 1980,
BIOTONE
is an independently owned business. The company sells its products in the U.S. and internationally. More information can be found at
http://www.biotone.com
or by calling 1-800-445-6457.

Bon Vital' Inc. is a leading designer, manufacturer, and marketer of a variety of healthcare products for the wellness industries, dedicated to bringing healthcare professionals superior quality and all natural & organic products. To find out more about our school program or product information visit: http://www.bonvital.com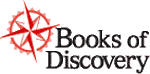 Books of Discovery is the publisher of the acclaimed Trail Guide to the Body. Our company specializes in user-friendly, reasonably-priced musculoskeletal and palpation educational tools for the bodywork fields. More than 1,700 bodywork schools have chosen Trail Guide to the Body products for their students. It is sold in 38 countries. Be sure to visit: http://www.booksofdiscovery.com

The Commission on Massage Therapy Accreditation (COMTA) accredits both educational institutions and programs offering instruction in massage therapy and bodywork or esthetics and skin care. The organization was formed to establish and maintain the quality and integrity of the profession and is governed by a Commission of elected volunteers. COMTA was recognized by the U.S. Department of Education as a specialized accrediting agency in 2002, an acknowledgement of its expertise in ensuring quality education and allowing programs to access federal student aid funds. Be sure to visit: http://www.comta.org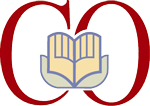 Curties-Overzet's provides educational texts and materials for the manual therapy professions that set a high standard for content and innovation, make a contribution to the expansion of the available catalogue of materials, and are accessible to students and practicing therapists alike. For a complete listing of publications be sure to visit: http://www.curties-overzet.com

We at dōTERRA are committed to sharing the life-enhancing benefits of therapeutic-grade essential oils and essential oil enhanced wellness products with the world. http://www.doterra.com/us/index.php

As the world's leading provider of science and health information, Elsevier serves more than 30 million scientists, students and health and information professionals worldwide. We partner with a global community of journal editors, reviewers and authors to help customers advance science and health by providing world-class information.
At Elsevier, we believe that an effective educational program cannot exist without reliable information. That's why the world's most trusted and relevant content is the foundation for all of our products and resources.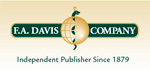 F.A. Davis, an independent Nursing, Medicine, and Health Sciences publisher since 1879, is dedicated to providing print, mobile, and web resources for students and professionals. The F.A. Davis mission is to listen carefully to health science educators and their students, analyze the prevailing competition, identify capable authorship, and then publish the finest texts, references, and resources in a wide variety of formats. Our goal is to assert leadership in this market, satisfying the timely need for the most up-to-date, accurate, and informative resources from which students can master their coursework. To find out more visit: http://www.fadavis.com

The mission of the Federation of State Massage Therapy Boards (FSMTB) is to support its Member Boards in their work to ensure that the practice of massage therapy is provided to the public in a safe and effective manner. Visit: http://www.fsmtb.org

Human Kinetics is committed to providing quality informational and educational products in the physical activity and health fields that meet the needs of our diverse customers. Within the physical activity field, recreational and organized sports are a major focus. The leading publisher of authoritative content related to sports, fitness, coaching, physical education, recreation, kinesiology, and exercise science. We package content in a variety of ways including books, e-books, enhanced e-books with video, DVD, streaming video, video on demand, mobile apps, online courses, and software. Visit: http://www.humankinetics.com/

Massamio is an elegant, easy to use online directory, website, and booking service for independent massage therapists. Our goal is to help independent massage therapists run successful, independent businesses and to make finding a quality therapist easy for their clients. We are a team of people dedicated to small businesses and massage therapy. Sign up today for your free service: http://www.massamio.com

MASSAGE Magazine has been exploring touch therapies for over 25 years, developing a unique insight for the specific challenges and concerns massage therapists face on a daily basis. MASSAGE Magazine's intimate knowledge of the industry, combined with years of active engagement with massage therapists have allowed us to develop a massage liability insurance program catered to the unique needs of touch therapists.

The Massage Therapy Foundation advances the knowledge and practice of massage therapy by supporting scientific research, education, and community service. Visit the website to learn more: www.massagetherapyfoundation.org

Massage Today  is the leading news source covering the massage therapy profession and is read by more massage therapists than any other publication. Whether it's a new technique, a legislative update or the latest research or industry trends, readers look to Massage Today and www.massagetoday.com as their trusted information source. Get your current issue at: http://www.massagetoday.com
National Accrediting Commission of career Arts and Sciences (NACCAS) is an autonomous, independent accrediting commission constituted as a nonprofit Delaware corporation, with its main office located in Alexandria, Virginia. NACCAS is recognized by the U.S. Department of Education as a national agency for the institutional accreditation of postsecondary schools and departments of cosmetology arts and sciences, including specialized schools. It presently accredits approximately 1,500 institutions that serve over 120,000 students. These schools offer over twenty (20) courses and programs of study that fall under NACCAS' scope of accreditation. To find out more visit: http://naccas.org/naccas/

Oakworks' Mission is to be the manufacturer who truly encompasses the equipment needs of all the professions within Integrative Health Care and their clients: The therapists who depend on conscientious ergonomic compliance, exceptional safety standards and relaxation-reinforcing comfort; the physical therapists who need uncommon strength and durability; the athletic trainers seeking that same strength and durability in equipment that can handle the rigors of being on the road; spa owners and technicians who want long lasting quality along with unique multi-service versatility, luxury and exceptional good looks; and of course, physicians, surgeons and technicians who demand very specific specs and capabilities for their equipment including radiolucency, Trendelenburg function, C-Arm compatibility, bariatric strength and superior patient access. All of these needs are well within the range of our abilities.  To find out more about Oakworks tables be sure to visit: http://www.oakworks.com/index.asp

Featuring leading brands like Biofreeze®, Thera-Band®, Prossage® and Pedigenix®, Performance Health offers a broad portfolio of products for the massage, rehabilitation, wellness, podiatric and performance markets. In addition to market-leading products, Performance Health provides practice building support, evidence-based protocols, clinical and product education, turn-key dispensing and pain management solutions.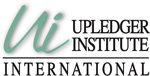 The Upledger Institute (UI) is a health resource center dedicated to the advancement of innovative techniques that complement conventional care. It's recognized worldwide for its groundbreaking continuing-education programs, clinical research and therapeutic services. Be sure to visit the website for more detailed information: http://www.upledger.com/

uVidea is a groundbreaking company dedicated to solving common admission challenges for massage schools by increasing enrollment through outstanding lead management. In addition, having enlisted in the skilled efforts of carefully selected and extensively trained student-enrollment specialists, uVidea extends instant personalized support and guidance to prospective students via highly effective, unprecedented video chat technology. uVidea increases school conversions to create the best appointment and show rates on the planet.