Alliance Board of Directors
The Board of Directors is the Alliance's policy making body. According to the Bylaws, the nine-member Board is comprised of two Directors each from the School, CE Provider and Teacher membership categories, plus three Director-at-Large. Board members are elected for a two-year term and can serve consecutive terms. The officers of the Board – President, Vice President and Treasurer – are elected annually by the Directors.
The Alliance's current Board Members and Officers are:
---
Cherie Sohnen-Moe, President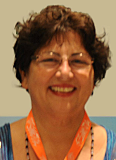 Cherie is  an author, business coach, international workshop leader, and Director of Sohnen-Moe Associates in Tucson, Arizona. She was in private practice for many years as a massage and holistic health practitioner, has a bachelor's degree in psychology from UCLA, and is an NCBTMB Approved CE Provider. Cherie is author of Business Mastery (5th Edition), is co-author of The Ethics of Touch, and has written more than 100 articles for 15 publications.
Email: 
Cherie@afmte.org 
---
Stan Dawson, Vice President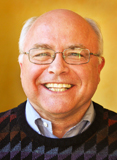 Stan Dawson is an NCBTMB approved CE provider, NC licensed Massage & Bodywork Therapist (#13572), and consultant to massage schools.  Stan was a member of the Leadership Group that formed the Alliance and served on the original Board of Directors for the AFMTE.  He currently serves as the BOD Representative to the Academic Consortium of Complementary and Alternative Health Care (ACCAHC).  He has a Doctor of Chiropractic degree from Palmer College of Chiropractic, a Bachelor's degree from Monmouth College (Ill.), and a massage certificate from the Academy of Somatic Healing Arts.
Email:  
Stan@afmte.org
---
Eric Polgar, Treasurer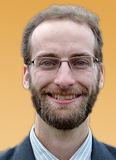 Eric is the Assistant Director of Massage Therapy for the University of Western States in Portland, Oregon were he oversees all operations of the UWS-Salem campus. Eric also serves on the rules committee for the Oregon Board of Massage Therapy and both the Education and Teacher Development Committees for the AMTA. Prior to entering the massage field in 2006 Eric spent much of his professional career working in social services and mental health, including foster care case management and working with high risk families in an outpatient day treatment educational center. Eric has a bachelors degree in psychology from York College of Pennsylvania and an MBA in Healthcare Management from Western Governors University. With a passion for helping people and organizations improve, Eric is honored to serve the massage community as a Board member for the Alliance.
Email:  
Eric@afmte.org
---
Christa Fratantoro, Secretary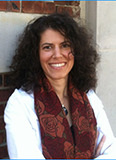 Christa is a Senior Acquisitions Editor with the F.A. Davis Company, a family-owned publisher based in Philadelphia. She has been an editor in healthcare publishing for seventeen years. Her recent focus has been developing a new line of massage therapy textbooks for F.A. Davis. Through her collaboration with authors, educators, and practitioners of massage therapy, she has grown especially fond of this profession and the good people in it. Her mission is to support career longevity and success for massage therapists, which she believes begins with a strong educational foundation. In addition, she is continuing her own education through independent scholarship, writing papers and co-editing books on Ezra Pound, Archibald MacLeish, and Langston Hughes.
Email
Christa@afmte.org
---
Pete Whitridge, LMT, Immediate Past President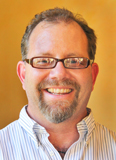 Pete is a faculty member and former Director of Education for the Florida School of Massage in Gainesville, FL; past chairman of the Florida Board of Massage Therapy, and past legislative chair for the Florida State Massage Therapy Association. Bachelor's degree in history and political science from the University of Colorado. Pete is a Florida Licensed Massage Therapist, and is an NCBTMB Approved CE Provider, based in Fort Pierce, FL.
Email:
Pete@afmte.org
---
Su Bibik, LMT, Director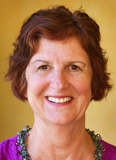 Su is the Founder and Director of the Institute for Massage Education at the Kalamazoo Center for Healing Arts in Kalamazoo, MI. She has worked as a massage therapist and a teacher trainer in a variety of settings, and has been a leader in the community of ABMP-affiliated schools for many years. Su has a bachelor's degree in mathematics from Colorado State University, and was a math teacher at the high school and college levels.
Email:
sbibik@afmte.org
---
Ariel Hubbard, Marketing Director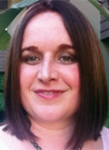 Ariel Hubbard has worked in both the vocational and continuing education worlds.  In that time she played multiple roles and brings a breadth of experience in the classroom, administration and business. Ariel understands that educational excellence is what will drive the profession forward. As an active volunteer with many years of service to the massage community at local, state and national levels, Ariel's passion for the profession is palpable. Ariel is excited about the opportunity to serve on the Board of Directors by facilitating and enhancing the Alliance's role as a connection point for stakeholders in the industry.
Email:  
Ariel@afmte.org
---
Gloria L. Lawrence, Director
Gloria L. Lawrence has enjoyed a quality multifaceted career as an educator, practitioner, consultant, and leader in the field of health and wellness.  As educator, Gloria wrote the curriculum for a 766 hour massage therapy program which received accreditation from SACS for Dabney S. Lancaster Community College where she is Program Head. She established clinical partnerships with Virginia Military Institute's Department of Sports Medicine and Augusta Health Systems. As practitioner, Gloria has developed BACK ON THE BALL(R) and specializes in musculoskeletal pain and structural integration. Southwest Virginia's CITY MAGAZINE named her as "Best of the City". As leader, she was Director of Spa Operations for both private and corporate wellness and medi-spas responsible for the staffing, training, programming and managing; and, was part of the development team for The Diplomat in Hallandale Beach, Florida. Named by ELLE, MIAMI HERALD, and NEW YORK POST as "ROBO- the indefatigable Spa Director" and "a ringer for Susan Powter".
Throughout her career she has gained extensive and expansive experience in all aspects of the health and wellness profession.
Email:  
Gloria@afmte.org
---
Penny Shumaker Jeffrey, Director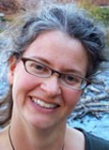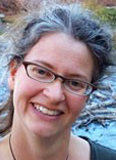 Penny Shumaker Jeffrey
is a NC Licensed Massage & Bodywork Therapist (#1425) and a graduate of the Body Therapy Institute. She holds a masters degree in Nutrition and doctorate in Science Education from North Carolina State University. Her graduate research focused on how adult food behavior and choices are influenced by mass media sources such as print and television. Penny has taught continuing education, community college and university-level courses in both nutrition and science education.
Her teaching is fully grounded by her passion for guiding people to a greater awareness in their bodies while discovering their personal health and well-being goals. Penny is a member of ABMP, AMTA and the Alliance for Massage Therapy Education.
Email:  Penny@afmte.org
---
AFMTE Committees
Certification Process Committee – This committee was established as a subcommittee to the Professional Standards Committee to assist in creating a teacher certification program. The committee is responsible for the design and implementation of Phase IV of the National Teacher Education Standards Project (NTESP).  
Conference Committee -Works on all details pertaining to the Alliance For Massage Therapy Education biennial conference. Main categories for conference includes items such as reviewing massage and bodywork education programs, on-site logistics, contacting potential exhibitors & sponsors, organizing conference prizes, hospitality/registration at conference, coordinating with marketing for all print materials, and many miscellaneous tasks, before, during and after the biennial conference.
Finance Committee – Responsible for the overall finances of the organization including creating a business plan, assisting with marketing plan, reviewing and updating financial policies and organizing the annual budget for BOD approval. 
Governance Committee – Responsible for reviewing and revising the ByLaws as approved by the members.  Create a policy and procedure manual to be reviewed and updated annually.  Recommend updates to internal and external documents as needed.
Leadership Development Committee  – The five members of the Leadership Development Committee (LDC)  are elected on a staggered basis for a two-year term.   The LDC regularly assesses the needs of the AFMTE, and then cultivates and recruits volunteers from AFMTE's membership to serve on standing and ad hoc committees. Annually,also based on organizational needs, the LDC vets, nominates, and recommends a slate of candidates to serve on the LDC and the Board of Directors. Election of members of the LDC occur concurrently with the yearly election of Directors.

Marketing Committee  – Works to support the branding and message to current members and attract new members to our organization. Supports all other committee efforts.  This includes crafting a marketing plan based on input from the BOD, Committees and Members as needed; creating a marketing policy for marketing projects; communicating changes to staff for website updates, social media updates, emails, press releases, articles and newsletter content; overseeing print and digital ads; and leveraging media relationships and contracts.
Membership Committee – Works with the ongoing efforts to grow the Alliance's membership in all categories. Support all other committee efforts and work closely with the Marketing Committee.
National Teachers Trainers Curriculum Development Committee – Design and create a comprehensive framework based on the "Core Competencies for Massage Therapy Teachers" for curriculum development, assessment, instruction, and training of educators in the field of therapeutic massage and bodywork.  Create a model Teacher Training Program for the AFMTE.
Professional Standards Committee  –This was established to provide guidance on issues related to the development or revision of standards in massage therapy education, teaching and practice.  This committee remains active through its two active subcommittees, NTTCDC and the CPC but there are no meetings of the parent committee at this time.  
Strategic Planning Committee – Write a strategic plan to be submitted for BOD approval and update it annually. Monitor ongoing progress of the plan.
Teacher Resource Development Committee – Assemble and continually update a list of resources (articles, books, website, and training courses) for educators to learn more about how to improve their teaching skills and to assist those who wish to design teacher training programs that quality graduates to sit for teacher certification exam.  
How Do I Become an Active Part of the Alliance?
We all have busy schedules and not everyone can make the time, has the necessary background or the desire to serve on a board. However, there are others who wish to participate and have a more active role in helping to re-shape Massage Therapy Education. Here is your opportunity to let your voice be heard and be an active part in re-shaping Massage Therapy Education. Join a committee, apply to be a committee leader, or apply to sit on the board. United, we can all make a difference. United, we have a strong voice and united, is how we will re-shape Massage Therapy Education together!
Who Can Serve?
According to the Alliance Bylaws, members and chairs of committees shall be appointed annually by the President, with the approval of the Board. Currently, any member is welcome to serve as committee members.  Below is a list of applications to select the area you would like to be considered for the team.
Instructions:   save this form to your computer before filling in all fields. After saving the form to your computer, you can save changes by clicking "Save As." Be sure to rename the file with your full name in the title of the document.
AFMTE Application for Board Candidacy Fillable
AFMTE Petition For LDC Seat Fillable
AFMTE-Committee-Volunteer-App-Form-Fillable
Adobe Acrobat Reader is required to view PDF files. This is a free program available from the Adobe web site. Follow the download directions on the Adobe web site to get your copy of Adobe Acrobat Reader.