Alliance Board of Directors
The Board of Directors is the Alliance's policy making body. According to the Bylaws, the nine-member Board is comprised of two Directors each from the School, CE Provider and Teacher membership categories, plus three Director-at-Large. Board members are elected for a two-year term and can serve consecutive terms. The officers of the Board – President, Vice President and Treasurer – are elected annually by the Directors.
The Alliance's current Board Members and Officers are: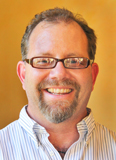 Pete Whitridge, LMT, President
Pete is a faculty member and former Director of Education for the Florida School of Massage in Gainesville, FL; past chairman of the Florida Board of Massage Therapy, and past legislative chair for the Florida State Massage Therapy Association. Bachelor's degree in history and political science from the University of Colorado. Pete is a Florida Licensed Massage Therapist, and is an NCBTMB Approved CE Provider, based in Fort Pierce, FL.
Email:
pwhitridge@afmte.org
---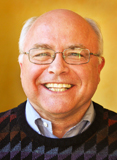 Stan Dawson, DC, Vice President
Stan is the owner and Executive Director of the ASHA School of Massage in Atlanta, GA. A pioneer in the field of holistic health care, Stan founded the first integrative health clinic in the Southeast in the late 1970's. He is a chiropractor, massage therapist and Ayurvedic physician, and is a graduate of Palmer College of Chiropractic in Davenport, IA.
Email:
sdawson@afmte.org
---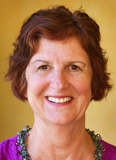 Su Bibik, LMT, Treasurer
Su is the Founder and Director of the Institute for Massage Education at the Kalamazoo Center for Healing Arts in Kalamazoo, MI. She has worked as a massage therapist and a teacher trainer in a variety of settings, and has been a leader in the community of ABMP-affiliated schools for many years. Su has a bachelor's degree in mathematics from Colorado State University, and was a math teacher at the high school and college levels.
Email:
sbibik@afmte.org
---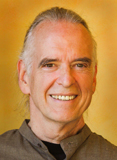 Mark Beck, Director
Author of Theory and Practice of Therapeutic Massage (5th Ed.), Mark is a highly-respected educator and leader in the field. He practiced massage therapy for many years and founded the Magic Valley Massotherapy Institute in Twin Falls, ID. He has a bachelor's degree in vocational education from the University of Idaho, and lives in Fort Collins, CO, where he also works in the area of Restorative Justice and Community Peacemaking.
Email:
mbeck@afmte.org
---
Iris Burman, LMT, Director
Iris is the Founder and Director of the Educating Hands School of Massage in Miami,
FL. A Florida Licensed Massage Therapist, Iris has a rich background in both teaching and practice across the spectrum of healing arts. She is coauthor of TouchAbilities: Essential Connections, a basic textbook for massage therapy education. She formerly served as a COMTA Commissioner, and has collaborated with Dr. Tiffany Field at the Touch Research Institute, University of Miami School of Medicine.
Email:
burman@afmte.org
---
Cherie Sohnen-Moe, Director
Cherie is  an author, business coach, international workshop leader, and Director of Sohnen-Moe Associates in Tucson, Arizona. She was in private practice for many years as a massage and holistic health practitioner, has a bachelor's degree in psychology from UCLA, and is an NCBTMB Approved CE Provider. Cherie is author of Business Mastery (4th Edition), is co-author of The Ethics of Touch, and has written more than 100 articles for 15 publications.
Email:
csohnen-moe@afmte.org
---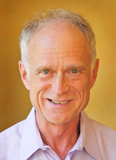 Ralph Stephens, LMT, Director
Ralph is a national and international presenter of continuing education workshops, Ralph specializes in the clinical aspects of massage therapy. He is former chair of the Iowa Board of Examiners for Massage Therapy, and also served on the AMTA Board of Directors. He is author of Seated Therapeutic Massage as well as numerous training videos. Ralph has a bachelor's degree in industrial education from Iowa State University, and is a 2008 member of the Massage Therapy Hall of Fame.
Email:
rstephens@afmte.org
---
Stephanie Beck, Website & Marketing Director
Stephanie is the owner of SRB Solutions in San Diego is an independent educator and advocate for massage therapy business owners in Online and Social Media Marketing. She has a Bachelor's Degree in marketing from University of Central Missouri, has served on the IPSA Education Committee and Editorial Advisory Board for Massage Magazine. In 2012 she earned her Local Marketing Consultant Certificate through Marketing Mastery Association. She is a contributing columnist for Massage Today, DC Practice Insights, Massage Magazine and Marketing Matters Publications and Women In Bodywork Business Blog.
Email:
sbeck@afmte.org
---
AFMTE Committees
Leadership Development Committee  - There are five  members on the Leadership Development  Committee.  Members  are elected on a staggered basis for a two-year terms.  Elections take place at the same time as the annual election of Directors. Members of the Leadership Development Committee shall recommend a slate of candidates for the following year's election process for Directors.

Education Resource Committee - Works with the development of massage therapy educational resources and programs for members. This will include a wide range of projects from publications to our annual Conference.
Marketing Committee  - Works to support the branding and message to current members and for attracting new members to our organization. Support all other committee efforts.
Membership Committee – Works with the ongoing efforts to grow the Alliance's membership in all categories. Support all other committee efforts and work closely with the Marketing Committee.
Professional Standards Committee  – Provides guidance on issues related to the development or revision of standards in massage therapy education, teaching and practice.
Conference Committee – Works on all details pertaining for the Alliance For Massage Therapy Education Annual Conference. Main categories for conference includes items such as deciding Massage Education programs, on-site logistics, contacting potential exhibitors & sponsors, organizing conference Prizes, hospitality/registration at conference, coordinating with marketing for all print materials, and many miscellaneous tasks during the annual conference.
Professional Standards Committee - Provides guidance on issues related to the development or revision of standards in massage therapy education, teaching and practice.
Government Relations Committee - Tracks and responds to the arena of laws and administrative rules at both the state and federal levels that have the potential to affect massage therapy education.
How Do I Become an Active Part of the Alliance?
We all have busy schedules and not everyone can make the time, has the necessary background or the desire to serve on a board. However, there are others who wish to participate and have a more active role in helping to re-shape Massage Therapy Education. Here is your opportunity to let your voice be heard and be an active part in re-shaping Massage Therapy Education. Join a committee, apply to be a committee leader, or apply to sit on the board. United, we can all make a difference. United, we have a strong voice and united, is how we will re-shape Massage Therapy Education together!
Who Can Serve?
According to the Alliance Bylaws, members and chairs of committees shall be appointed annually by the President, with the approval of the Board. Currently, only Gold Level School, Teacher and CE Members are eligible to serve as chairs; Associate and Supporting Members are welcome to serve as committee members.  Below is a list of applications to select the area you would like to be considered for the team.
  AFMTE Application for Board Candidacy
  AFMTE Leadership Committee Application
  AFMTE Committee Volunteer App Form
Adobe Acrobat Reader is required to view PDF files. This is a free program available from the Adobe web site. Follow the download directions on the Adobe web site to get your copy of Adobe Acrobat Reader.