Massage Conference Keynote Presenters

Whitney Lowe   Thursday, July 18
Developing the 21st Century Teacher
We are currently in the midst of some of the most radical changes in massage therapy education in over 100 years. However, many educators have yet to grasp how this changes the way we teach, present, and interact with students. Join Whitney for a fascinating look into many of the dynamic changes affecting massage therapy educational landscape and how teachers will need to adapt to the needs of modern-day students and this new educational horizon.
Whitney Lowe has been a massage professional for over 25 years. Professionals and schools use Lowe's texts, Orthopedic Assessment in Massage Therapy and Orthopedic Massage: Theory and Technique. He is a contributing author to several books and his articles appear regularly in professional journals and magazines. In 1994, he founded the Orthopedic Massage Education & Research Institute (OMERI) to provide massage therapists the advanced education they would need for treating orthopedic soft-tissue disorders. Lowe offers advanced clinical massage training via hands-on workshops, online programs, books, and DVDs. He is also the co-owner of Education & Training Solutions, a company that produces online education for massage therapy and alternative health organizations
---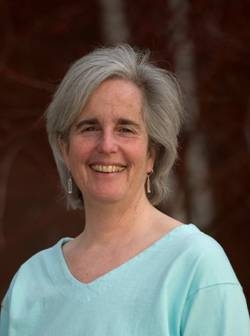 Janet Kahn, PhD, NCTMB   Friday, July 19
Massage in the Age of Health Care Transformation:  Our Opportunities and Responsibilities
In this presentation, Kahn will describe how the Affordable Care Act and the National Prevention Strategy embody some of the values of massage and integrated healthcare. She will discuss potential opportunities for massage therapists in this changing healthcare climate, and share actions we can take to better our position.
Dr. Janet Kahn is a massage therapist, a research scientist, and a health policy analyst.  Most of all, she is an activist, passionate about seeing to it that people, no matter their income, have access to the basics of health (clean air and water, love, touch, good food) and to the health care they need and prefer.  Kahn holds a B.A. in Psychology from Antioch College, an Ed.M. in Administration, Planning and Social Policy from Harvard Graduate School of Education, a Ph.D. in Sociology from Brandeis University and a diploma from the Potomac Massage Training Institute.
---
Ben Benjamin Ph.D. Thursday July 18th
Transforming Conversations in the Classroom: Recognize and Overcome 4 Ineffective Communication Patterns

To provide consistently high quality education, teachers need to engage in their own ongoing learning process. Such learning requires self-reflection, stepping away from what we're teaching (the content) to consider how we're teaching. In this dynamic, interactive workshop, we'll focus on four ineffective communication patterns that frequently cause problems in the classroom. Each of these patterns often results from a sincere desire to be helpful—to empathize with students, help them solve a problem, give them a chance to express themselves, or make difficult feedback easier to hear. But each has a negative effect on our students and on our teaching relationships. Workshop participants will gain an awareness of specific behaviors they use that make communication more effective, as well as specific behaviors that may cause trouble. Teachers will leave with new strategies they can implement in the classroom right away. Administrators will gain new insights into key factors affecting the quality of education in their schools.

Ben E. Benjamin, Ph.D., holds a doctorate in education and is founder of the Muscular Therapy Institute. He has taught communication skills as a trainer and coach for more than 30 years, and is  certified  as a Senior Trainer in the SAVI Communication  System. He teaches extensively throughout the country on topics including communication, ethics, and boundary issues. Dr. Benjamin has written four books and publishes dozens of articles each year. In addition to his teaching, he has maintained a private practice for more than 40 years, and currently practices in Cambridge, MA.
---
Breakout Sessions Friday 19th

Whitney Lowe
Instruction Strategies to Motivate Your Students
A great deal of classroom instruction revolves around the traditional lecture format in which the teacher presents and the students passively listen. However, educational research shows that active student learning produces far more long-lasting results from classroom instruction. This breakout session will focus on active learning strategies and instructional methods that help engage critical thinking skills. These strategies also emphasize higher order cognitive skills which are far more important than rote memorization in the working environment. We will also delve into the crucial role of motivation and keeping student interest in an increasingly distracted world. This breakout session is about active learning, so prepare for active learning in the classroom!
---
Kate Zulaski & Dr. Tony Mirando
Coming to Agreement on Core Curriculum
Many conversations and projects in recent years have focused on what should be "entry-level" for massage therapy practice. What is really essential? How do we balance requirements with the freedom to teach different philosophies and methods? Our session together will draw upon the work of those who have grappled with the topic already and explore how we can come to an agreement for the good of our community. We will utilize resources such as the MTBOK, COMTA competencies, NACCAS Standards and Requirements, NCBTMB school guidelines and the ELAP (Entry-Level Analysis Project) to move the conversation forward to the next step. Bring your expertise, your opinions and your open mind to help create the future vision of entry-level education for our profession! Please wear comfortable clothing and be prepared to do some stretching… of your body and mind.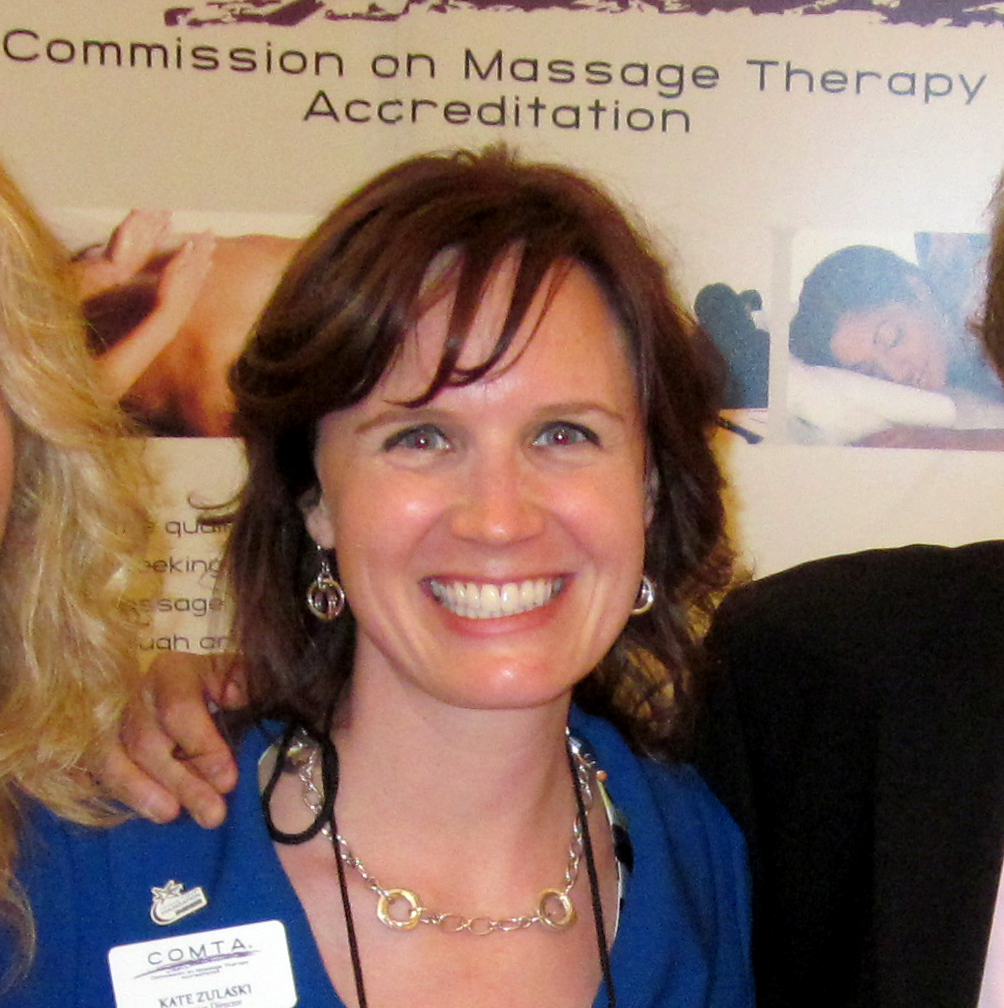 Kate Zulaski is the Executive Director for the Commission on Massage Therapy Accreditation (COMTA). Prior to working for COMTA, Kate was an instructor and the Dean of Education at the International Professional School of Bodywork (IPSB) in San Diego, CA. A major component of her work at IPSB was based in facilitating community decision making and recognizing emotional processing as a normal part of business. Kate has a passion for embodied education and collaborative problem solving. She is proud to be a member of the Alliance since 2010 and a massage therapist since 2000.

Dr. Mirando has been the Executive Director of the National Accrediting Commission of Career Arts & Sciences, Inc. (NACCAS) since March, 2008. He has over twenty-eight years of proven performance and effective management techniques across an array of industries, including 9 years in association management, 10 years in post-secondary accreditation and 4 years as an executive coach, training chief executives and financial officers to realize their professional potential and maximize the efficiency of their offices. He has been the Chairman of a regulatory licensing board for Chiropractic in the District of Columbia for eight years, in 2009-10 was selected as the Primary Non-Federal Negotiator representing all the national accrediting agencies at the Department of Education Negotiated Rulemaking Committee hearings on "Program Integrity" in Washington, D.C.
He holds a Bachelor of Science in Liberal Studies from S.U.N.Y, Albany, New York, a Master of Science in Organizational Leadership and Innovation-Marymount University, Arlington, Virginia and a Doctorate in Chiropractic from Sherman College, Spartanburg, South Carolina.
---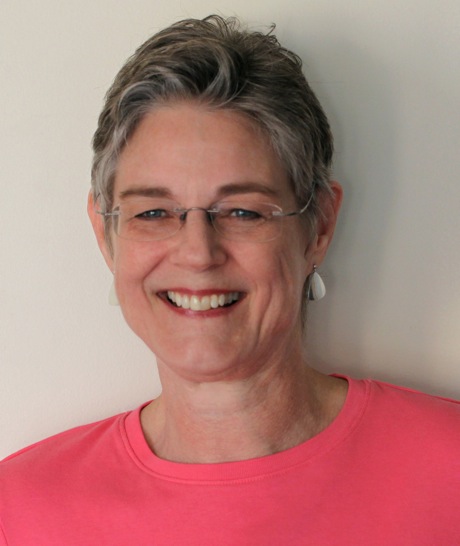 Sally Niemand
How to Create Great Webinars
Webinars have become a popular way for students to get their continuing education credits. One of the reasons teachers are jumping on the bandwagon is that webinars seem like an easy way to reach more students.  However, teaching in the classroom is different than teaching webinars.  It is challenging to keep students engaged when they can't see the instructor.  This breakout session will cover common mistakes made by webinar presenters and easy steps for presenting a successful webinar.
---
Breakout Sessions Saturday July 20th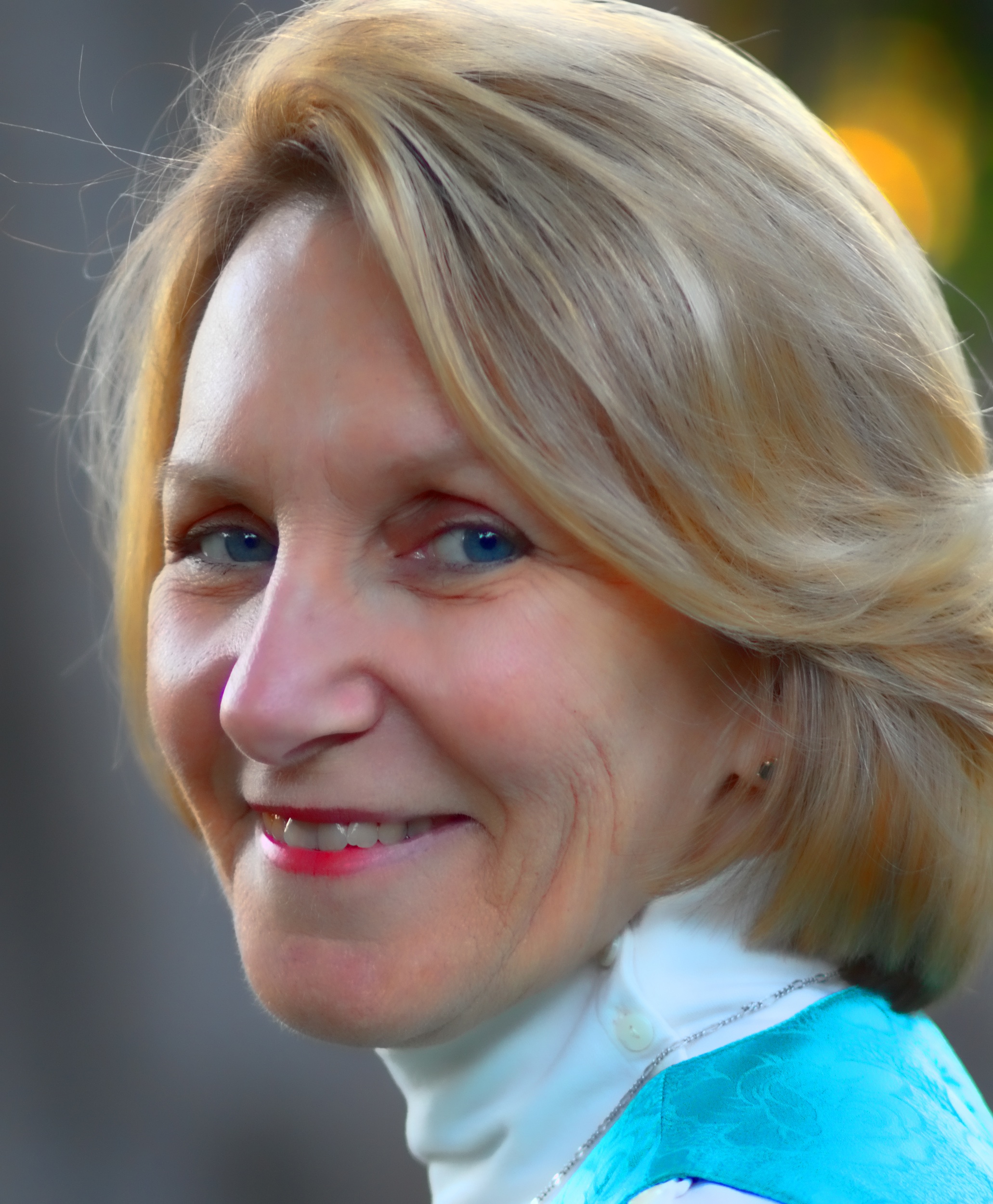 Carole Osborne
Tears, Fears, and Resistance: Managing Massage Therapy Students' Emotion Responses
Touching, being touched and learning new skills stir many emotions in massage therapy students. Learners can struggle with self-worth and performance or authority-related issues. When they rise in your classroom, do you try to ignore those emotions or negate them? What if you could use students' emotions to enhance their learning and develop their body/mind sensitivity?
Experiential exercises dynamically engage your massage therapy students emotionally. Come to this workshop to expand your capacity for creative, neutral, and respectful inclusion of students' emotions in your classes. You might even tap into your own tears, fears and resistances!
Carole Osborne's 38 professional years have focused on maternity and somato-emotional applications of bodywork. An ardent champion of the intuitive and emotional aspects of massage and massage therapy education, she contributed chapters in Teaching Massage on these topics. Her workshops based on the second editions of her books, Pre- and Perinatal Massage Therapy and Deep Tissue Sculpting are nationally and internationally recognized. In addition to a busy continuing education teaching schedule, she continues to teach at the International Professional School of Bodywork which she co-founded in 1977. She was the 2008 AMTA National Teacher of the Year.
---
Susan Toscano & Donna Sarvello
NCBTMB CE Provider Update
  NCBTMB has changed several of its processes within the past year. Two of the most critical changes include National Certification being phased out and replaced by Board Certification and the Approved Provider Program being replaced by the Board Approved Continuing Education Provider Program. This session will focus on the why and how these programs were created and the benefits to the profession, certificants and CE Providers throughout the country.

Susan Toscano has a long history of supporting –and serving –NCBTMB.  Sue was first elected to the Board of Directors in 1997, named Treasurer for 1998-1999 and held the position of Chair from 2000-2001.  She has worked for 26 years in massage therapy school administration, primarily with The Connecticut Center for Massage Therapy, as well as the former New York College for Holistic Health Education and Research. Sue is currently the Director of Enrollment for Steiner Education Group/CCMT region.  During her career, she has also been an on-site team evaluator for the Commission on Massage Therapy Accreditation and earned a bachelor's degree in Holistic Studies from Norwich University after earning a diploma from the Connecticut Center for Massage Therapy.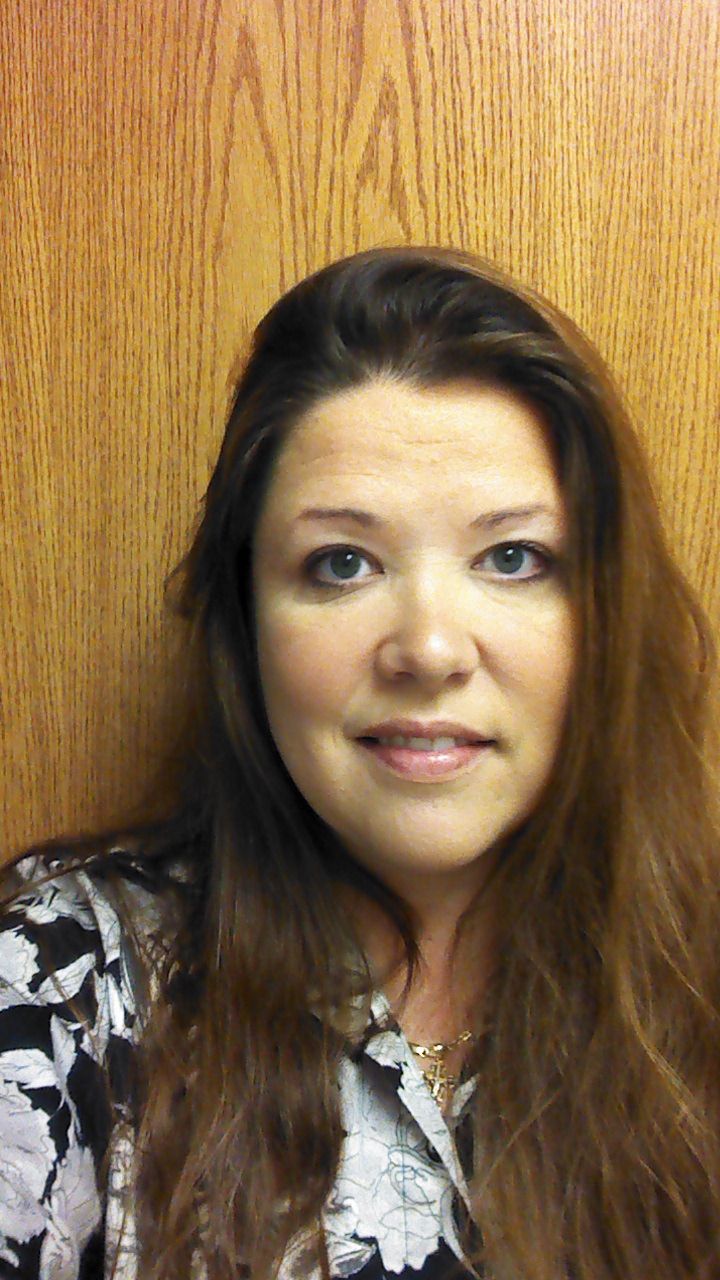 As a graduate of Chicago School of Massage Therapy in 1998 Donna Sarvello worked for 2 separate Chiropractors, a Physical Therapist and in a Holistic Center. Donna was blessed to be able to work in these different areas as they gave her an insight into the medical and holistic side of massage therapy. Five years into her practice she began teaching core curriculum for Everest College, where she became the Massage Therapy Program Manager. In this position she was able to teach, manage the massage therapy program and was one of 7 people who sat on the company's curriculum writing committee. Together, they completely rewrote the massage therapy program. Currently, Donna is the AP/CE, School Outreach Manager at NCBTMB. During her career Donna earned a Bachelor's degree from University of Phoenix, Chicago campus and an MBA from Everest College.
---
Terrie Yardley Nohr & Cindy Marten
Closing the Gap Between Administration and Faculty in Today's Educational Atmosphere
In today's challenging times of academics, the importance of a good relationship between administrators and staff is critical to the success of students and schools.  Cindy and Terrie will help the group explore the challenges and present the tools and success strategies to help overcome obstacles that can be present.
Terrie Yardley-Nohr has been a massage therapist for 22 years, specializing in Injury Recovery work.  Terrie has been involved in the education of massage therapist for the last 16 years, working with schools and continuing education.  Terrie has been with Anthem College in St. Louis for 12 years, serving as Program Chair and most recently as Curriculum Coordinator for all of the Anthem College Massage Therapy Programs.  Terrie has written columns and articles for national massage trade magazines and is the author of the textbook "Ethics for Massage Therapists".  She has also served in many positions at the state level  and as National Chapters Relations Chair for 5 years for theAMTA.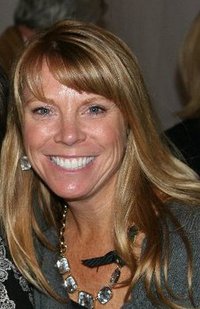 A graduate of Truman State University in Kirksville, MO, Cindy Marten earned a Master of Arts in Education and a Bachelor of Arts in English. Her case study and continual interest focuses on the topic of reflective teaching and learning.  She taught English to high school students in both the Parkway and Rockwood School Districts of St. Louis, MO.  During her years as an educator, Cindy also devoted her time to coaching athletes in the field of swimming, cheerleading, track and gymnastics. Her passion of teaching and coaching gained her the opportunity to work as an Academic Dean at Vatterott College.  She continued on as an Academic Dean at Anthem College in Fenton, MO where she has been for the past five years.  During her years with Anthem, Cindy has led a Retention Task Force, participated on auditing teams for several campuses, designed educational development presentations and continues to lead a self-motivated team of Program Chairs.