Presenter Slate for the Educational Congress 2017
Below is information for the Presentations that will take place during the 2017 Biennial Congress.
Click below to read more information about the presentations:
Pre-Conference Workshops: Wed., July 26, 2017
"Mental Health First Aid" by Tara McManaway
Cost: Members: $100, Early Bird | $125, Regular; Non-Members: $150
Time: 9:00 a.m.–6:00 p.m.
On-site registration will be available on Wednesday starting at 8:30 a.m. withstanding availability; the maximum capacity is 30 attendees for this session.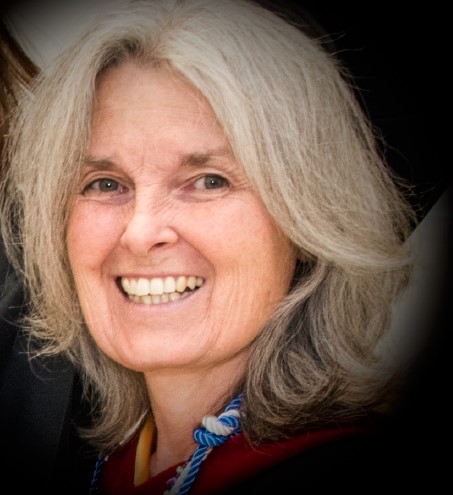 Session Description: Without research based psychological knowledge, massage educators can overlook serious mental health conditions or provide inappropriate interventions for the mental health conditions. The evidence-based Mental Health First Aid training helps people feel more comfortable managing a crisis situation and builds mental health literacy — helping people identify, understand and respond to signs of mental illness. Studies found that those who trained in Mental Health First Aid have greater confidence in providing help to others, greater likelihood of advising people to seek appropriate professional help with health professionals, and decreased stigmatizing attitudes. These skills are essential in massage therapy education settings.
Presenter Bio: Tara McManaway, M. Div., CAGS, LCPC, LMT (MD, WV), is a Professor in the Health Sciences Division and the Massage Therapy Program Coordinator at the College of Southern Maryland. She has over 30 years of experience as a practitioner with licenses in counseling and supervision (WV, MD) and massage therapy.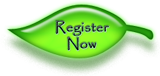 "School Success Day," with Joe Bob Smith, Dr. Tony Mirando & Tom King
Cost: Congress Attendees: FREE; Non-Congress Attendees: $125
Time: 9:00 a.m.–5:00 p.m.
On-site Registration available Wednesday starting at 8:30 a.m. 
SESSION ONE: "Building the Massage School of the Future Begins Yesterday" with Joe Bob Smith
Time: 9:00 a.m.–10:00 a.m.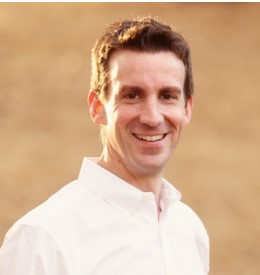 Session Description: Does tomorrow's to-do list look uncomfortably similar to today's? This happens when the "urgent" overshadows the "important." Massage schools can avoid distracting crises and focus on achieving future goals because we already know what's coming in massage education from the market trends, regulatory changes, and effective practices happening right now. This presentation will highlight these current events in massage education, demonstrate how schools effectively use such information to strategically plan ahead, and show how to have the successful massage school of tomorrow with the knowledge of today.
Presenter Bio: Joe Bob Smith, CMT, Director of Educational Standards Division for the California Massage Therapy Council, is a former small massage school owner, large massage school administrator, and massage therapist. Joe Bob Smith now oversees the approval process for over 130 massage schools, providing him a unique bird's eye view of the trends and effective practices most impacting massage schools today.
SESSION TWO: "Best Practices for Improving Your School's Financial Stability" with Dr. Tony Mirando
Time: 10:00 a.m.–1:00 p.m.


Session Description: Join Dr. Mirando for an in-depth analysis of the necessary steps to take and the tools to utilize to ensure success. This workshop will explore the primary sources of generating income, identify common variables that impact those sources, and discuss the challenges associated with creating equilibrium. Participants will leave this session with the knowledge to develop strategies and implement systems to achieve financial stability.
Presenter Bio: Dr. Tony Mirando, MS, DC has been the Executive Director of the National Accrediting Commission of Career Arts & Sciences, Inc. (NACCAS) since March, 2008. He has over thirty years of proven performance and effective management techniques across an array of industries, including 9 years in association management, ten years in post-secondary accreditation and four years as an executive coach, training CEO, CFO, and other Senior Executives to realize their professional potential and maximize their efficiency by helping them work through and solve critical road-blocks. Dr. Mirando has more than three years' experience teaching in post-secondary education settings.  He was the Chairman of the District of Columbia Board of Chiropractic for eight years, and from 2009-10 he was selected as the Primary Non-Federal Negotiator representing all the national accrediting agencies at the Department of Education Negotiated Rulemaking Committee hearings on "Program Integrity" in Washington, D.C.
SESSION THREE: "Which Test Won? Use Split Testing to Generate Hundreds of Leads a Month for Free" with Tom King
Time: 2:00 p.m.–3:00 p.m.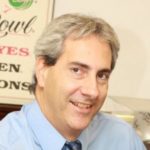 Session Description: In this interactive session Tom King of Enrollment Resources will take you through a fun case study, teaching you how to use Split Testing to generate significant increases in enrollment revenue. Tom will show you two side by side examples and you get to vote as to which element pulled the best. You get to vote on which test won…Too much fun!….The person who guesses right (and ties the most) will be entered into a drawing for a free Mystery Shop worth $2000.
SESSION FOUR: "Developing a World Class Massage School" with Tom King
Time: 3:00 p.m.–5:00 p.m.
Session Description: With all the challenges in our industry and the increased scrutiny by regulators and prospective students alike, schools cannot afford offer anything less than a world class product and service. We will guide you through identifying key performance indicators and world class solutions in Admissions, Marketing, Training, Student Services and Career Services. We will provide you with a roadmap and process to help develop a complete Strategic Plan designed to take your school to the pinnacle of success. Join us for an enlightening and engaging session that is sure to open your eyes with hundreds of ideas worth millions to your school.
Presenter Bio: Tom has been involved in education Admissions and Marketing for the last 14 years and in sales, marketing and digital media for the last 25 years. He focuses on evaluating and improving tactics within the marketing and admissions processes for colleges, to help them quickly improve their conversion rates and increase enrollment.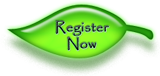 ---
Educational Congress Keynote Presenter
Thursday, July 27, 10:30-12:30
"Let's Get Real!" with Ruth Marion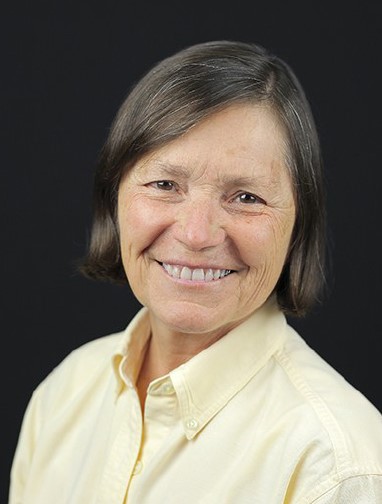 The first massage educators in this country were innovative, courageous and inspiring. Massage school owner, Ruth Marion will invite the audience to bring this same spirit to an exploration of how massage schools and programs are shaping the massage therapists of the future. Are programs preparing students to consistently deliver to clients the full range of benefits of skillfully-performed massage therapy, as envisioned by these predecessors? What can the industry do to ensure that graduates, participants in seminars or members of associations have the knowledge, skills and professionalism expected of them by their clients and employers? Ruth will present facts, figures and the opinions of top massage educators to describe the reality of today's massage education. This presentation will invite attendees to envision the education of the future and challenge participants  to be realistic about the steps necessary to achieve these visions.  With a firm grasp of this reality, participants will be better-equipped to create short-term and long-term plans for programs, schools or industry groups, as well as a personal career path.    
(Keynote presentation includes: brief highlights of history of educational standards for the profession; effects of current educational standards on schools, graduates, employers and clients; strategies to address these effects and achieve goals of: long-term viability of our schools and the profession; long-term job satisfaction for our graduates; fulfillment of the expectations of employers of our graduates; increase in the number of people who choose to receive regular massage therapy, due to significant increases in the efficacy of treatments.)
Bio:  Ruth Marion began dedicating her work life to the massage therapy field when she became the Director of the Boulder School of Massage Therapy in 1984, serving in that role until 1994. She was a member of the AMTA Council of Schools, and she participated in the AMTA projects that created COMTA, NCBTMB and the Massage Therapy Foundation. In 2000, Ruth established Health Works Institute in Bozeman, Montana, which provided a 1,000-hour massage therapy program until the Fall of 2016, when the U.S. Department of Education required that the program be shortened to a maximum of 750 hours. Ruth has contributed to legislative efforts that resulted in a massage therapy licensing law in Montana, and she actively supports the Montana Chapter of the AMTA.
---
Breakout Sessions Friday, July 28, 2:30-4:30
"Social Media Community as an Incubator for Professional Development" with Jason Erickson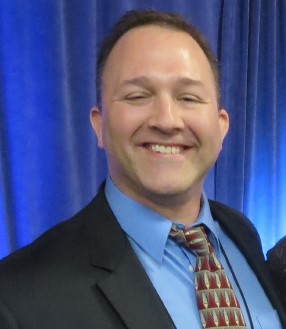 Professional development attitudes and practices are heavily influenced by social media, both before and after graduation from massage school. Strategic use of social media can develop online "communities" that promote positive professional development attitudes and practices. Real life examples drawn from Facebook, LinkedIn, and other social media will be presented and discussed. The roles and functions of education-related web sites relative to their use(s) in social media will also be examined.
Bio: Jason Erickson, BA, AA, BBA, BCTMB, CPT,  has been moderating social media sites since 1998. Starting in 2012, he built the largest massage practitioner discussion page on Facebook, and has been an active influence in creating more massage-related positive online communities. He teaches continuing education classes and can be reached at JasonEseminars@gmail.com.
---
"Integrating Case Reports into Massage Curriculum: Context, Importance, Approach and Strategies" by Niki Munk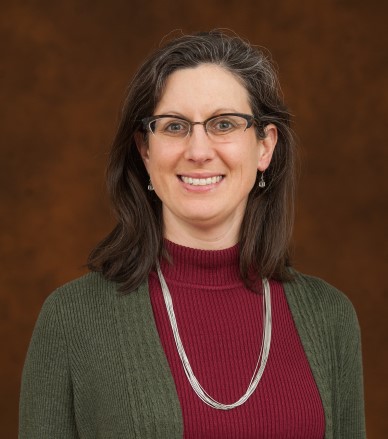 Meaningful contribution to the massage literature via publication improves practitioner and field validity in the eyes of allied health professionals, the public, and massage consumers. Accordingly, case reports' importance in the massage literature is growing. The opportunity for massage schools and CE providers to lead the way in cultivating meaningful contributions from practitioners is endless. Using the TMB adapted CARE guidelines, the proposed presentation will use seminar style lecture, research presentation and discussion, critical assessment, group brainstorming, and small group contemplation, problem solving, and sharing to engage attendees in the process of teaching case report development, execution, writing, and publication.
Bio: Dr. Munk, LMT is an Assistant Professor of Health Sciences at Indiana University's School of Health and Rehabilitation Sciences. She completed her massage therapy training at the Lexington Healing Arts Academy in 2002 and holds a Graduate Certificate of Applied Statistics and PhD in Gerontology from the University of Kentucky. In addition to her research examining therapeutic massage outcomes for pain and functional health across the lifespan, Dr. Munk is interested in practitioner contribution to and involvement with research and believes case reports are instrumental in closing the research-practice "gap." With diverse and published experience related to massage therapy case reports and as a former massage educator and program director, Dr. Munk is well poised to provide strategies and considerations for case report integration in foundational massage education.
"Further Exploration of Massage and Bodywork Teacher Education" Facilitated by Penny Jeffrey
Join Board member and educator, Penny Jeffrey, to explore the landscape of teacher education within massage and bodywork professions. AOBTA and S4OM will also discuss the structure of their curriculum and instructor requirements. Attendees will also be invited to participate. Some of the questions we will pose are: What was your path to becoming a teacher of massage and bodywork? What are your recommendations for teacher training curriculum?

Bio: Dr. Penny Jeffrey is a NC Licensed Massage & Bodywork Therapist (#1425) and a graduate of the Body Therapy Institute. She holds a masters degree in Nutrition and doctorate in Science Education from North Carolina State University. Her graduate research focused on how adult food behavior and choices are influenced by mass media sources such as print and television. Penny has taught continuing education, community college and university-level courses in both nutrition and science education.
---
Saturday, July 29, 9-12
"How to Build Your Organization using Solution-Driven Communication" by Stephanie Beck

Whether it is blogging, website, newsletter, live workshops, email blasts, advertising, social media sharing or other communication; wouldn't it be nice to know your communication is connecting to the right person, at the right time and with the right message and on the right device?  Of course!  We all invest a certain amount of time into marketing our businesses; let's focus on maximizing the time with proven tactics to create solution driven content.  During this workshop receive the template to create solution driven content that can be applied to all forms of communication and achieve clear, concise results.
Bio:  Stephanie Beck, owner of SRB Solutions, has spent the past 20 years as an Educator and Advocate for the online marketing success of health and wellness practitioners. Stephanie has served as a published columnist since 2003 for several magazines and is Three-time Best Selling author of Social Trigger Points:  Massage Therapists Guide to Marketing Online, Small Business Trendsetters Volume 2 and Social MisAlignments: The Chiropractor's Guide to Marketing Online.  She is also a contributing author for The Ethics of Touch Second Edition and Business Mastery Fifth Edition. Stephanie had served two terms as Marketing Director for the Alliance before joining as a marketing consultant in 2015.
Email:  Stephanie@afmte.org
---
"Essential Skills for Teaching Online" by Whitney Lowe

Online education is increasing in popularity in massage education, for both entry-level and continuing education. Yet, its emergence is so recent that very few teachers are trained in this teaching methodology. As many have discovered already, online teaching is more complex than throwing pdf files or videos onto the web and requires a much different skill set than the classroom setting. The massage profession runs the risk of declining educational integrity by downplaying the importance of quality teaching and testing protocols for online courses. In this presentation Whitney explores the key roles and skills of the online educator, and offers tips on how to create an excellent learning experience for today's student.
Bio: Whitney Lowe, LMT has been a massage professional for almost 30 years. In that time he has authored over a hundred articles, served as a board member and chair with the NCBTMB, and sat on the editorial advisory board of two peer-reviewed journals in our field. Professionals and schools use Lowe's texts, Orthopedic Assessment in Massage Therapy and Orthopedic Massage: Theory and Technique. He is a contributing author to several additional books and his articles appear regularly in professional journals and magazines. In 1994, he founded the Academy of Clinical Massage (formerly OMERI) to provide massage therapists the advanced education they would need for treating orthopedic soft-tissue disorders. Lowe offers advanced training through his online clinical massage program, which was our profession's first fully facilitated online certification program.
---
"Embodied Administration: Compliance as a Contemplative Practice" by Dawn Hogue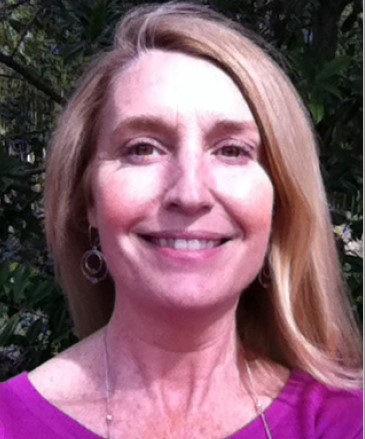 This class is designed for massage therapy school administrators and faculty members as an introduction and overview of practices and policies that support the successful and effective management of massage school operations and compliance. Special emphasis will be given to introducing the notion that school administration is a form of contemplative practice and that the qualities of mindfulness, presence and embodiment are crucial to facilitate a thriving school operation. Topics covered will include but are not limited to: faculty supervision, student services and graduate placement tracking, ethical recruitment practices and social responsibility. The presenter will share suggestions for "best practices" to help support ease of compliance with regulatory oversight and guide the audience through several experiential exercises to explore self-awareness and share feedback about compliance concerns, challenges and obstacles he/she has experienced as an administrator or faculty member.
Bio:   1996 graduate of the Cayce/Reilly® School of Massage, Dawn has been in the healing arts profession for 20 years. She currently serves as the School Director for the Cayce/Reilly School where she oversees all day-to-day operations, activities and staff supervision. Dawn has been a massage therapy instructor for the past 15 years, educating massage therapy students and practitioners about ethical practice management, the unique dynamics of the therapeutic relationship and the principles of mindfulness and embodiment as they relate to personal self-care and continued professional development. Dawn serves as the Chair for COMTA, volunteers for the AFMTE Teacher Training Curriculum Development Committee and is a member of the Massage Therapy Advisory Council for the Commonwealth of Virginia. She is a 2005 graduate of Naropa University, where she earned a Master's degree in Somatic Psychology. Trained in the Matrixworks model of leadership and group facilitation, Dawn is passionate about holistic health and supporting others on their path of professional development and personal growth and healing.
---
 Saturday, July 29, 2-4
"Education Nourishes the Soul" by Benny Vaughn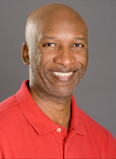 Benny Vaughn is known for his dynamic presentation style and his ability to encourage and manage adult learners in the classroom. In this workshop, participants will learn how to engage students with the use of props, tactile toys, poker chips, drills, timed statements, question boxes, theatre techniques, and much more.  Discussion will include the potential benefits of this teaching style, like therapist confidence and improved professional self esteem. Student engagement by the use of props, tactile toys, poker chips, drills, timed statements, question boxes, theatre techniques will be demonstrated and these techniques and rationale for using them will be explained. Individuals in the workshop will have an opportunity to participate in these approaches. This presentation will be a fun learning experience!
Bio: Benny Vaughn, LMT, BCTMB, ATC, CSCS, is a graduate of the University of Florida, College of Health and Human Performance with a degree in Health Education and a specialist certification in Health Promotion and Wellness. Benny has participated in Four Olympic Games with the USA track and field team, including 1996 where he served as a Manager for Athlete Medical Services and the Medical Liaison at Olympic Stadium, and has served as a Licensed Massage Therapist and Certified Athletic Trainer for the USA track and field sports medicine staff at: 2004 Athens Greece, 2008 Beijing China, and 2012 London England.  Benny Vaughn's educational philosophy is, "Education and learning nourish your soul and expand your potential."  He started teaching in 1977, has been a massage school owner, and has presented internationally for decades.  Benny has been a strong proponent of quality massage therapy education for decades and brings more than forty years of clinical, hands-on experience to his teaching. He believes that experience is the key to a good education. Benny Vaughn is an engaging teacher who stimulates curiosity and makes learning exciting.
---
"Proactive Classroom Management Tools" by Julie Goodwin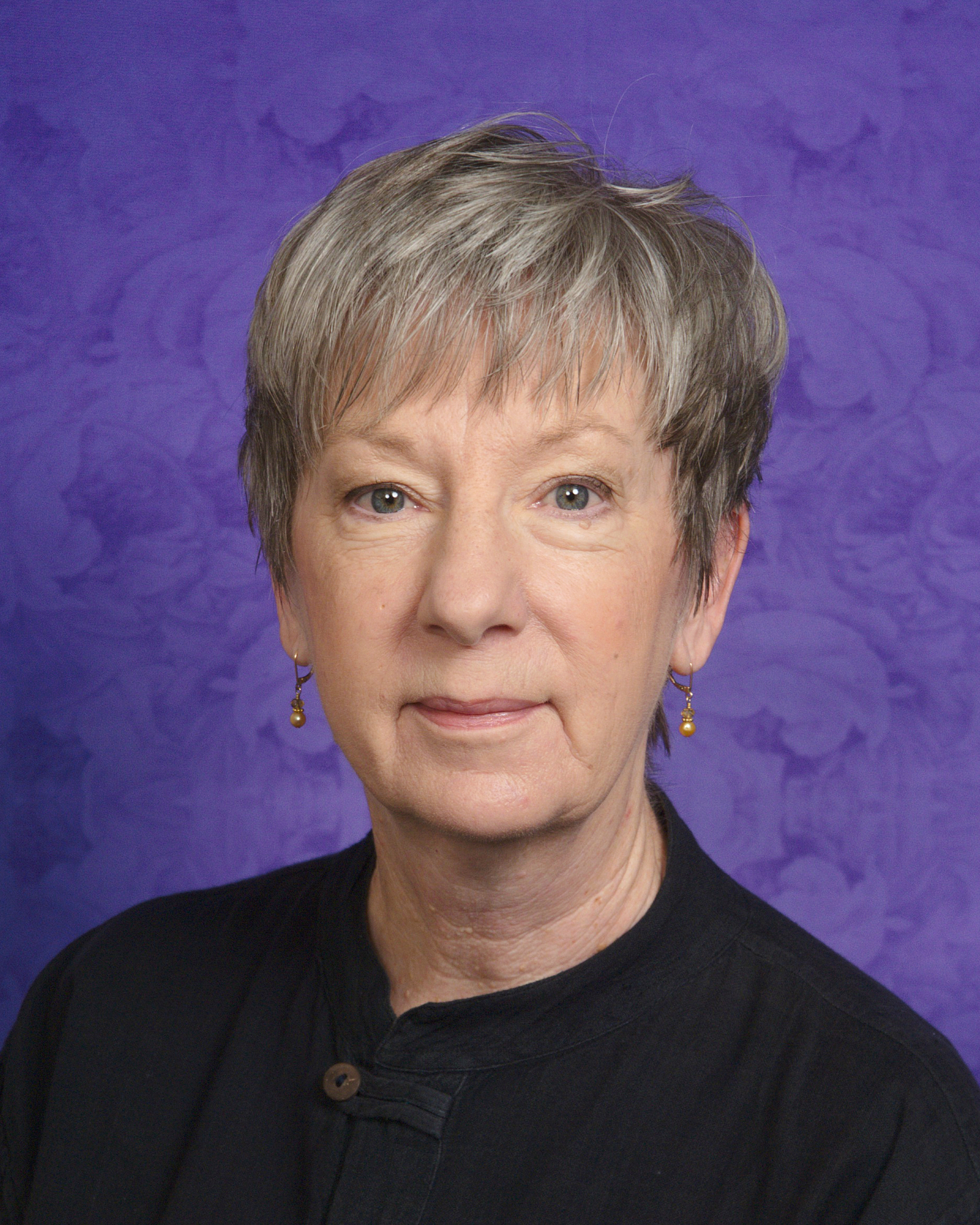 Instructors in bodywork education programs are subject matter experts, yet we often lack training to cope with the challenges of the adult-learner classroom. Proactive Classroom Management Tools empowers educators to anticipate issues by clarifying expectations for conduct and procedures. Participants will consider how to create a functional learning environment by demonstrating inherent authority, effectively utilizing accountability and feedback, and, when indicated, lead students in the creation of a proactive classroom conduct agreement. Lecture and interactive, break-out sessions focus on engaging the disengaged student, managing the oversharing student, and identifying the at-risk student, using sample case profiles and participants' own classroom experiences.
Bio: Julie Goodwin, BA, LMT, is a graduate of Kent State University and Desert Institute of the Healing Arts. She has been a massage practitioner for thirty years, and a bodywork educator for more than twenty years. She is a  national speaker, NCBTMB-Approved Provider, author of Touch & Movement: Palpation and Kinesiology for Massage Therapists, and creator of TxPlanner: Mobile Pathology for Bodyworkers. She was named AFMTE/Bon Vital 2016 Educator of the Year, and recently retired as an adjunct instructor in the Therapeutic Massage Program at Pima Community College in Tucson, Arizona.
---
"Massage Therapy Meta-Analysis Workshop" by Ruth Werner & Jerrilyn Cambron
Massage Therapy Meta-Analysis Workshop
What does the research say about massage therapy and pain? Wouldn't it be great if someone would put together all the high-quality studies to come up with some credible conclusions?  In 2016 the results of this work reached publication as three separate articles. In this 2-hour workshop Massage Therapy Foundation president Dr. Jerrilyn Cambron and past president Ruth Werner will walk through these reports, with information on how to access them, what they mean, and how to apply the articles and associated databases for client outcomes and professional networking. This will be a rich discussion, with big implications for the massage therapy profession—it is a no miss workshop!
Bios:

Jerrilyn Cambron, LMT, DC, MPH, PhD – President is a Professor in the Department of Research at the National University of Health Sciences in Lombard, Illinois and adjunct faculty in the   Epidemiology and Biostatistics Division of the School of Public Health at the University of Illinois at Chicago. She has taught numerous research-related courses and post-graduate seminars including introduction to research and biostatistics, epidemiology, public health, practice-based research, critical appraisal of the  literature, and writing case reports. She has also served as a Principal Investigator on research studies focused on massage therapy and chiropractic care for 20+ years. She has been an investigator on several projects funded by federal agencies including NIH and HRSA, and private foundations such as the Massage Therapy Foundation. She has served on seven scientific journal editorial boards and has been a peer-reviewer for numerous others. Jerrilyn is the founder and Principal Investigator of MassageNet, a practice-based research network for massage therapists and is a strong supporter of massage therapy research in the clinical practice setting. Jerrilyn is passionate about helping therapists understand and apply the research literature in order to improve client care and also helping therapists write case reports about the interesting clients they have treated.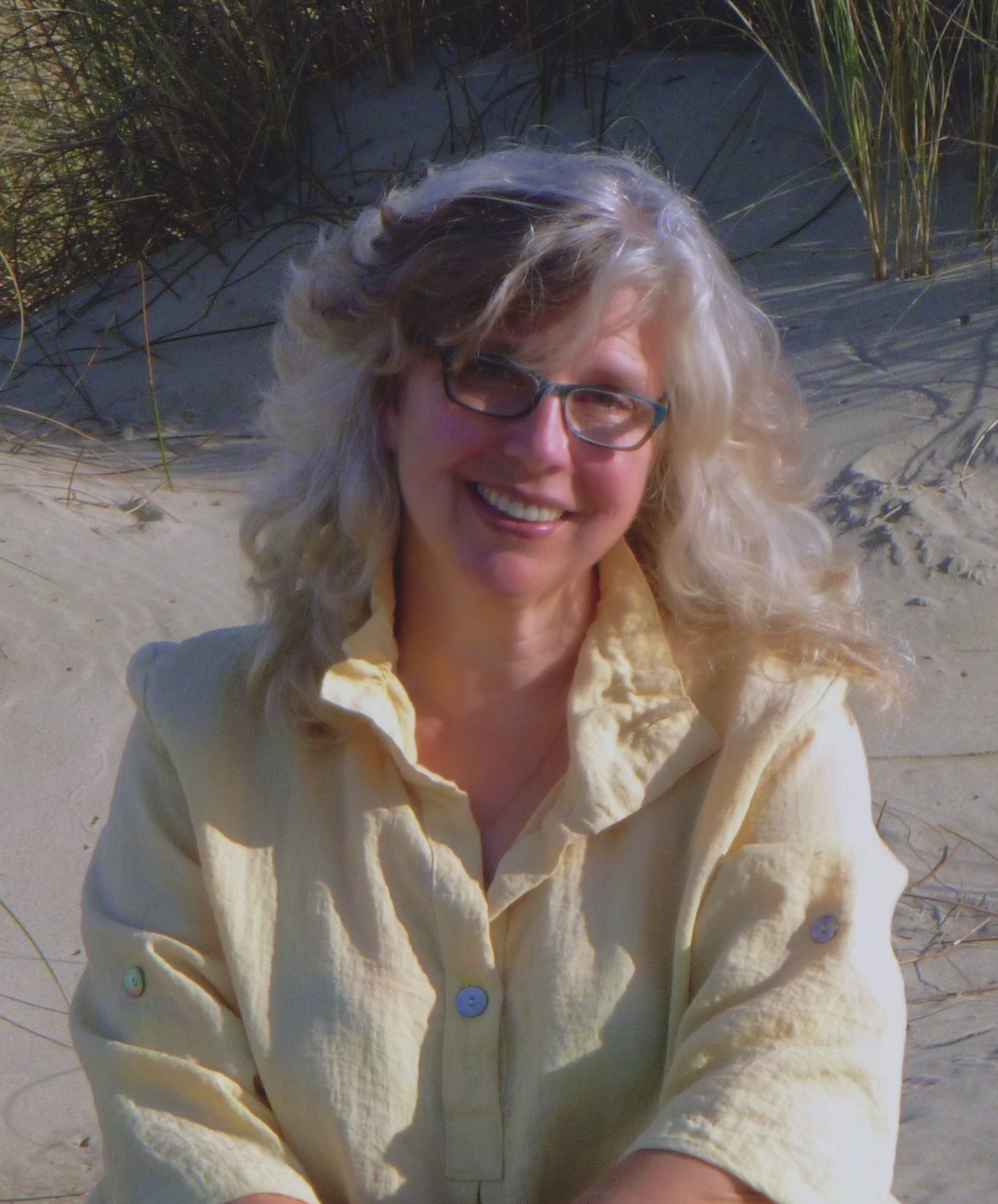 Ruth Werner, BCTMB is a massage therapist, writer, and educator with a passionate interest in massage research and the role of bodywork for people who struggle with health. Her groundbreaking textbook, A Massage Therapist's Guide to Pathology was first published in 1998; keeping it current is now her main occupation. In addition, she writes a column for Massage and Bodywork magazine and teaches continuing education workshops all over the country. She has served on committees for the Utah Department of Public Licensing, the American Massage Therapy Association (AMTA), the National Certifying Board for Therapeutic Massage and Bodywork (NCBTMB), the Federation of State Massage Therapy Boards (FSMTB), and the Alliance for Massage Therapy Education. Ruth was extremely honored to be selected for the AMTA Council of Schools Teacher of the Year Award for 2005. Ruth has been serving on the Massage Therapy Foundation Board of Trustees since 2007.
---
Post-Conference Workshop, Sunday, July 30
$75 early bird for Members 9-4 (six hours)
$150 Non-Members
On- Site Registration for Members  $100 
30 maximum attendees
On-site Registration available Wednesday starting at  8:30a 
"Beyond Boundaries" by Lauren Cates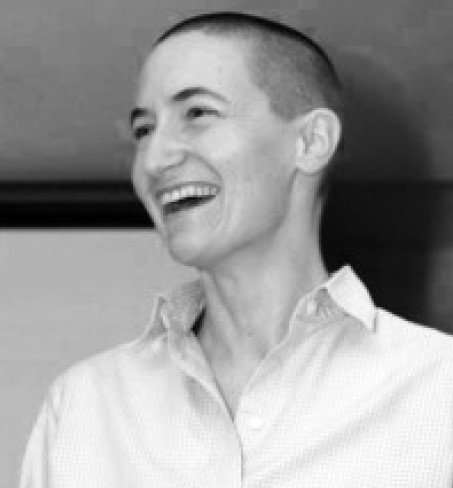 This interactive, engaging post-conference session will lead attendees through an exploration of common assumptions and typical strategies to uncover vulnerabilities to burnout, fatigue, and other blocks to resiliency and sustainability. Lauren will employ a combination of group exercises, small group work, lecture, and creative play to bring participants to a place where deeper, more sustainable perspectives and skills can emerge allowing attendees to bring greater awareness and authenticity to their practices, classrooms and lives. In this session, we'll get honest about what it means to touch humans for a living and how to teach our students to be honest and authentic about that experience as well.                
Bio:  Lauren has been participating in research, teaching and developing curriculum for massage therapy courses focused on hospital-based practice, oncology massage and end of life care since 2007.  She is passionate about elevating the profession of massage therapy and also about broader and more seamless integration of massage therapists into mainstream healthcare.
In addition to teaching she was a founding director of the Society for Oncology Massage from 2007-2014 and currently serves as the Executive Director of Healwell, a non-profit organization that combines research, service, and education to create career opportunities for massage therapists in clinical settings. Lauren loves to stretch norms, question standards and push her students to their growing edges to transform their practices, their schools and their own classrooms.