Meet the world-class sponsors of the Alliance for Massage Therapy Education. These companies provide valuable support to the Alliance through their connections with our members. They participate in discussions, and share knowledge and perspective as part of our community.
Conference Sponsorships provides your company or association with the opportunity to interact with educators and decisions from around the country with a targeted marketing message and business development efforts. Want to be a part of the conference? Plenty of time to get involved download your Sponsorship Forms here:

Media Sponsors
– These Media Sponsors provide important support to the Alliance by providing print and electronic advertising space. To learn more about being a Media Sponsor visit https://www.afmte.org/about-corporate-sponsorship/
Massage Today is the leading news source covering the massage therapy profession and is read by more massage therapists than any other publication. Massage Today appreciates the AFMTE's mission of serving as an independent voice, advocate and resource for the entire education sector of the profession. Massage Today will continue to report on the AFMTE's findings and actions as the massage therapy profession continues to evolve — with the educational sector leading the way. Make sure to visit www.massagetoday.com and www.facebook.com/massagetoday for all the latest massage therapy news.
MASSAGE Magazine has been exploring touch therapies for over 25 years, developing a unique insight for the specific challenges and concerns massage therapists face on a daily basis. MASSAGE Magazine's intimate knowledge of the industry, combined with years of active engagement with massage therapists have allowed us to develop a massage liability insurance program catered to the unique needs of touch therapists.
Massage Magazine Insurance Plus (MMIP) is a national insurance provider offering licensed massage therapists comprehensive liability insurance and practice support. To find out more visit: http://www.massagemagins.com
The Florida State Massage Therapy Association (FSMTA) is the only association that works exclusively for massage therapists in Florida. FSMTA membership dues not only provide you with excellent benefits for yourself and your business, but also promote and protect the entire massage therapy profession in Florida. If you are searching for a job, a friend, a smart business idea, insurance, or news about massage therapy; then FSMTA is for you! To find out more visit: http://www.fsmta.org
Silver Sponsor and Lanyard Sponsor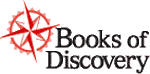 Books of Discovery is the publisher of the acclaimed Trail Guide to the Body. Our company specializes in user-friendly, reasonably-priced musculoskeletal and palpation educational tools for the bodywork fields. More than 1,700 bodywork schools have chosen Trail Guide to the Body products for their students. It is sold in 38 countries. Be sure to visit: http://www.booksofdiscovery.com
The AFMTE, Biofreeze & Bon Vital' Educators of the Year Award Co-Sponsors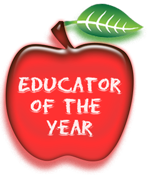 The Alliance for Massage Therapy Education recently published the first version of our Core Competencies for Massage Therapy Teachers. We are excited to announce the Educators of the Year Award (1 for a teacher in a school setting and 1 for a continuing education provider). This award honors excellence in massage education and serves to foster a culture that supports raising the standards of excellence in massage education. The recipients were chosen based on their experience, teacher training taken, and how well they met the core competency standards. We are thrilled that Biofreeze and Bon Vital' have sponsored this amazing award.

Biofreeze Pain Relieving products have been sold internationally for over 10 years. and Biofreeze can be found in more than 50 countries and in 26 different languages. Biofreeze is the original Cold Therapy product available in gel, roll-on and spray providing temporary pain relief for millions worldwide from everyday muscle and joint pain caused by arthritis and today's active lifestyles.

Bon Vital' Inc. is a leading designer, manufacturer, and marketer of a variety of healthcare products for the wellness industries, dedicated to bringing healthcare professionals superior quality and all natural & organic products. To find out more about our school program or product information visit: http://www.bonvital.com
Massage Therapy Foundation Fundraiser Sponsor

A special thank you to the Massage Envy,St. Louis locations for donating their time to help raise money for the Massage Therapy Foundation! During the reception sponsored by Massage Envy and Performance Health/Biofreeze, local Massage Envy locations have agreed to provide staff and massage chairs and be providing chair massages. They are suggesting a $10 donation for the treatment, but any amount will appreciated. All proceeds will be donated to the Massage Therapy Foundation.
Tote Bag Sponsors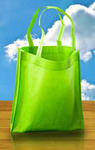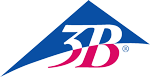 American 3B Scientific is a global company dedicated to education and the wellness industry. We manufacture skeletons, anatomy models and simulators as well as anatomy charts. In addition to this, American 3B Scientific is a multi-line distributor in the wellness profession. We offer the biggest brands in the industry. We also carry sheets, bolsters, carts and kinesiology tape. We are work hard to be your one stop shop for all of your wellness needs and are committed to providing excellent customer service, quality products and value. Be sure to visit American 3B Scientific today.

The Bodywork Insurance Program (BWI) was designed to respond to the specific needs of the massage therapy and beauty industries, both professionals and students. Our goal was to create a product that addresses the three main concerns of bodywork professionals: Coverage, Price, & Availability. Professionals coverage $99/yr, and students coverage $67/yr.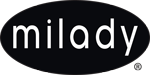 Milady a part of Cengage Learning the Visual Guide to Swedish Massage clearly illustrates the practical methods for performing foundational massage therapy techniques. Readers will find this to be a helpful reference to review the proper movements to ensure the client experience is second to none.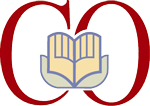 Curties-Overzet's provides educational texts and materials for the manual therapy professions that set a high standard for content and innovation, make a contribution to the expansion of the available catalogue of materials, and are accessible to students and practicing therapists alike. For a complete listing of publications be sure to visit: http://www.curties-overzet.com

Elsevier with comprehensive coverage of all the essentials of sports and exercise massage, Sports & Exercise Massage: Comprehensive Care in Athletics, Fitness, & Rehabilitation, 2nd Edition prepares your students to treat clients involved in sports, physical fitness, rehabilitation, and exercise, all in one resource!

Massage Envy is the pioneer and national leader of affordable massage and spa services. After over a million facials, 50 million massages and nearly a decade as the industry leader, Massage Envy holds true to our mission: To provide a pathway to wellness through professional, convenient and affordable massage therapy and spa services.

Massamio is a team of people dedicated to massage and the small business owners who make up the massage profession. Check out some of the main people, organizations, and partners that are fulfilling our mission of Massage for All & Successful Independent Businesses.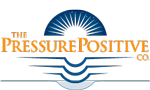 The Pressure Positive Co has been manufacturing deep muscle self-care tools since 1979. Our commitment to personal health and well-being through noninvasive muscle therapies guides us to design well crafted, simple devices that continue to set the industry standard for manual deep tissue self-care tools.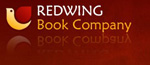 Redwing has served the field of complementary and holistic medicine and healing for over three decades, both as publisher and purveyor of the best of East and West. We hope you enjoy our selection of books and media. We appreciate your support and interest, and wish you wisdom and success in your personal and professional endeavors. To see a complete listing of books and multimedia visit: http://www.redwingbooks.com/

As one of Hewlett Packard's largest distributors of inkjet supplies and related hardware, Think Ink provides products and services to its valued customers 24 hours a day, 7 days a week. Our friendly and professional sales and customer service staff will happily serve as your source for inks, bulk hardware systems, toner, tabs, tags, and more. We offer four ordering methods, and we can usually ship orders the same day.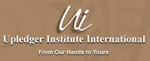 The Upledger Institute (UI) is a health resource center dedicated to the advancement of innovative techniques that complement conventional care. It's recognized worldwide for its groundbreaking continuing-education programs, clinical research and therapeutic services. Be sure to visit the website for more detailed information: http://www.upledger.com/
---
Looking for ways your company or organization can be involved? Get started now, download your Sponsorship Forms here:


Join us for the 4th Annual Alliance for Massage Therapy Education Conference